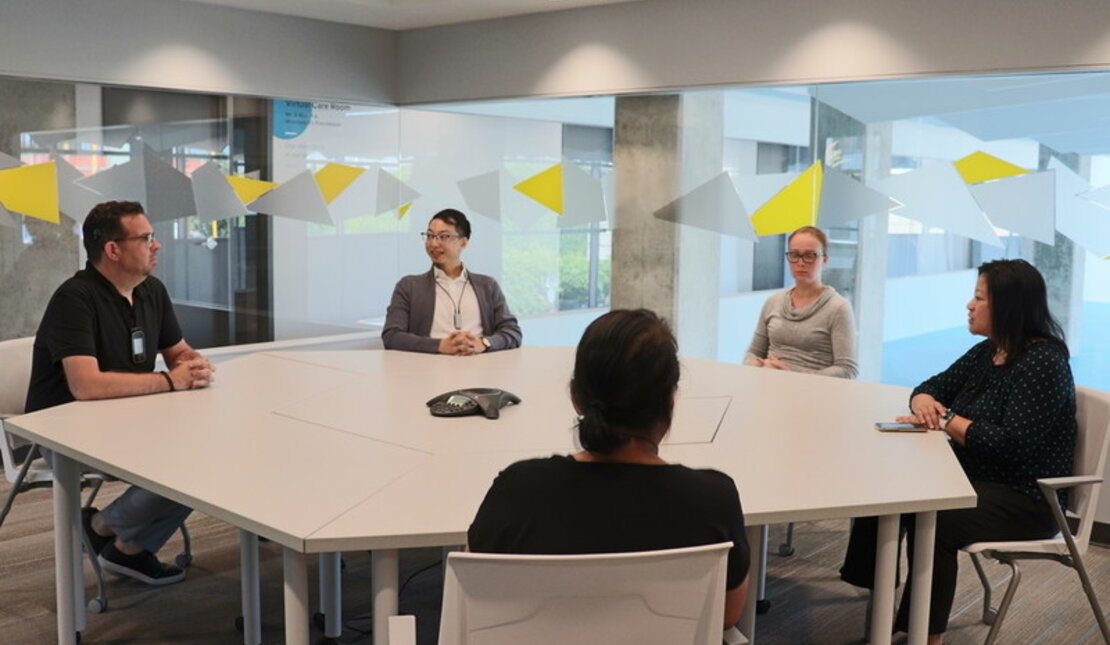 By Rebecca Blissett
On April 14, 2021
RHF News
Hundreds of people from all over the globe attended the Rick Hansen Foundation's first virtual conference, #APN2021: Accelerating Access, held March 11th and 12th, 2021. Thought leaders and industry players led an inspiring conversation about why accessibility is more important than ever. As the world moves into post-pandemic economic recovery, a golden opportunity has emerged for widespread adoption of Universal Design so everyone can access the buildings where we live, work, learn and play.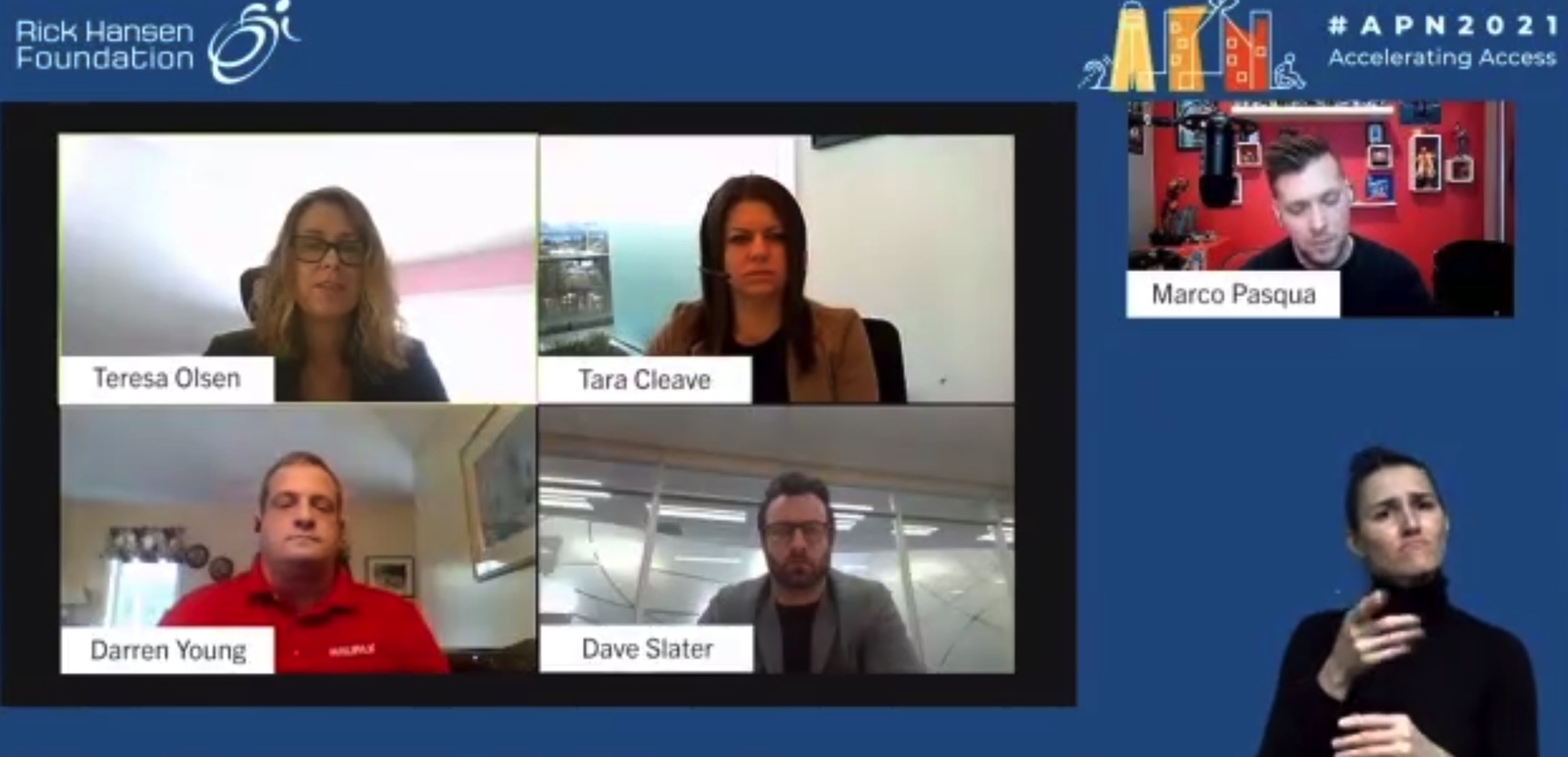 No matter how big or small the action, we all can contribute to this growing movement to ensure the principles of accessibility become second nature so that we can build a world for everyone, everywhere. Based on our learnings from accessibility experts at #APN2021, let us examine some of the top actions we can all take to accelerate access.
1. Accelerating Accessibility in the Workplace
The journey of inclusion in the workplace must begin internally before looking to external solutions. So said Paul Clark, President of TD Direct Investing & Executive Vice-President of TD Bank Group. He pointed out that while many organizations do a good job of hiring people with disabilities, that is the extent of the support. Diversity and inclusion must be a seamless part of the workplace environment. At TD Bank, there is a recruitment team that seeks talent with disabilities. There is also a team that addresses "every single accessibility requirement" that new or existing employees may encounter.

It is important not to be complacent where accessibility is concerned.

"The minute people feel they are doing a good job in this space, they're missing the boat," Clark added. "The reality is we have a lot more work to do, and I think that will have a larger impact than anything else… That actually drives the right behaviour and will get us to the right place."

Many companies state they are passionate about diversity and inclusion. However, only 4% commit to accessibility as part of policy, pointed out Carolyn Casey, Founder of The Valuable 500, a global group of CEOs committed to putting disability on their leadership agenda. The most powerful tool for accelerating access in the workplace is speaking up, added Casey.

"It's not about blaming or shaming. It's just pointing it out," she said. "Every one of us has a voice."

Utilizing Universal Design in the physical workplace benefits not just employees with disabilities, it benefits everybody. "The acceleration of access cannot be done by meeting building codes," said Amy Pothier, Inclusive Design and Building Code Strategist for Gensler. "Canadian building codes really are just not designed to keep up with how fast our world moves."

A consistent national benchmark, such as the Rick Hansen Foundation Accessibility Certification™ (RHFAC) rating system, is a much needed and welcome set of standards that addresses meaningful access for people of varying disabilities such as mobility, vision, and hearing.

The Covid-19 pandemic has accelerated access in some respects as the physical workplace now includes the home. Up until recently, the business community feared that working from home would correlate to lower employee productivity. Not only recent studies shown that this is an unfounded concern but there is also indication that productivity has increased. Working from home is the new normal for many professions and is something people with disabilities have requested for a long time.

2. Accelerating Access in Public Spaces
The public, by definition, concerns "the people as a whole." So, it stands to reason that everybody should be consulted about how public spaces are used. Tara Cleave, Support Services & Accessibility Manager for the City of Surrey, stressed the importance of consulting with all communities to share ideas. Public spaces are under the jurisdiction of municipalities, so it is essential to have the mayor and council prioritizing Universal Design.

Even if a city is just beginning its accessibility journey, there is nothing wrong with taking baby steps. As in the case of Regina, SK, the city initiated a case-by-case approach culminating in the most accessible sporting venue in Canada – the Mosaic Stadium, home to the Canadian Football League's Saskatchewan Roughriders. It is a process of education and awareness - a sentiment echoed by Teresa Olsen, Deputy Clerk, Administrative Services and Elections for the City of Brampton.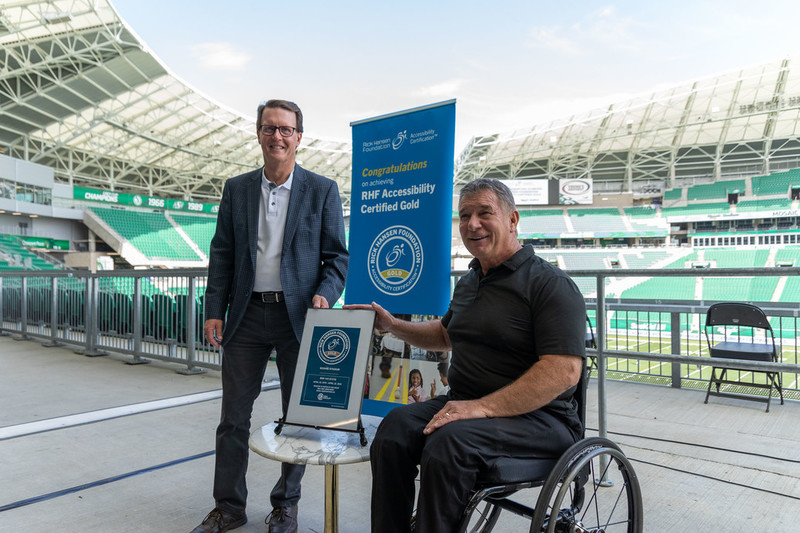 "We still need to educate individuals on what accessibility is, what disabilities are, and what barriers exist in our communities," said Olsen. "And by building that awareness, we can help to foster more inclusive spaces."

Solutions exist, evidenced by the development of innovative apps such as Key2Access and Pedesting, both of which tackle barriers in the built environment by embracing technology.

3. Accelerating Design for Disability
While accessibility has progressed in the built environment, Universal Design is still not widely known. According to Jonathan White of the University of Buffalo's Centre for Inclusive Design and Environmental Access (IDEA), one of the issues is that there are a lot of misconceptions about what it is.

"A lot of people think it's synonymous with accessibility," he said. "It's not. Universal Design is about more than legally mandated minimum access. It's about access for all people, equally, as much as possible."

White is an advocate for Universal Design rating programs such as the RHFAC. He pointed to the LEED (Leadership in Energy and Environmental Design) program, which has matured into the international standard for sustainability of buildings.

"A building should work for users. It should be smart. It should be good design," said White. "The number one thing is to educate yourself. Number two is to check out these accessibility certification programs. Even if you don't intend to use them to seek certification, you can at least get some idea from them so that you know how to design the building the best you can."

Artist and research designer Sara Hendren focuses on where art and design in the built world meet in her book "What Can a Body Do?". Hendren said disability occurs when society operates rigidly with a pre-conceived idea of what a body does or does not do. She pointed out that a billion people in the world live with a disability; therefore, disability is normal.

Hendren added that disability "reveals just how unfinished the world really is." Society needs to develop creative and flexible design solutions that are not treated as allowances or add-ons and design should be thought of as an acknowledgement of the human experience.

4. Accelerating Access Through Global Collaboration
A disability in Canada does not differ from a disability in Europe. We can share experiences to make a barrier-free world. Representatives from Breda, Netherlands, winner of the 2019 Accessible City Awards, said the key to its success is including people with lived experience, from the government level to community consultants.

Breda boasts a city where parks and stores are accessible to everyone. To name a couple of Breda's innovative and practical solutions: the city pulled up all the cobblestones in the centre, turned them upside down and sliced them widthways to create a flat surface while keeping the city's old-world charm intact. When shopkeepers open their stores in the morning, they put out portable threshold ramps to eliminate mobility barriers. The city's success lies in the realization that "People aren't disabled. The environment they live in is."

Access Israel spoke to the need and use of technology to improve the lives of people with disabilities. The non-profit boasts educational programs for school-aged children, sign language workshops, accessibility training for municipalities, and accessible parks, to name a few. The organization includes the digital realm in its mission, with the launch of a first-of-its-kind legal website that has summarized all relevant legislation and legal interpretation of accessibility and inclusion-related laws, regulations, and court rulings.

5. Accelerating Access by Using Your Voice
Despite the different backgrounds of APN speakers, they represented a unified voice about accelerating access. No matter where you are or who you are, the only thing that will initiate and support change is speaking up. The shared responsibility of access lies with everyone… it is a human right.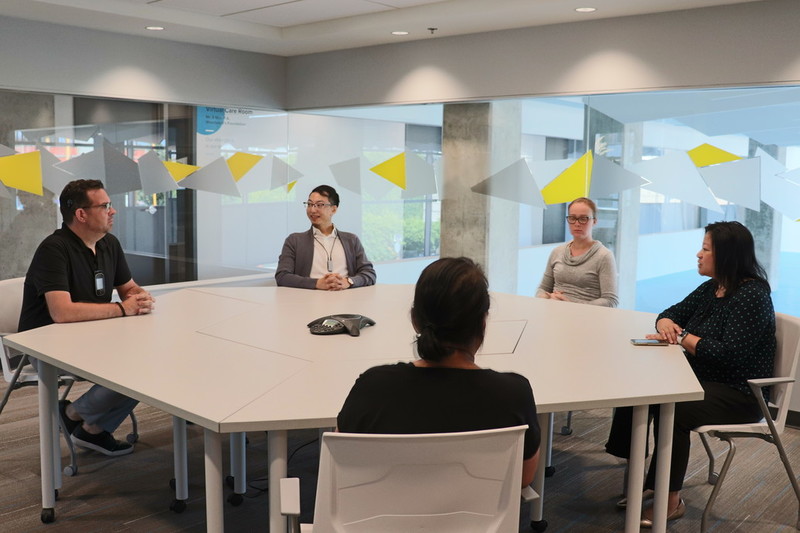 "I think one of the biggest barriers out there today that most people with disabilities face is attitudinal barriers and perceived assumptions about the abilities of people with disabilities," said Christopher T. Sutton, CEO of Wavefront Centre for Communication Accessibility.

It's clear our collective voice needs to be louder. Let's speak up together.