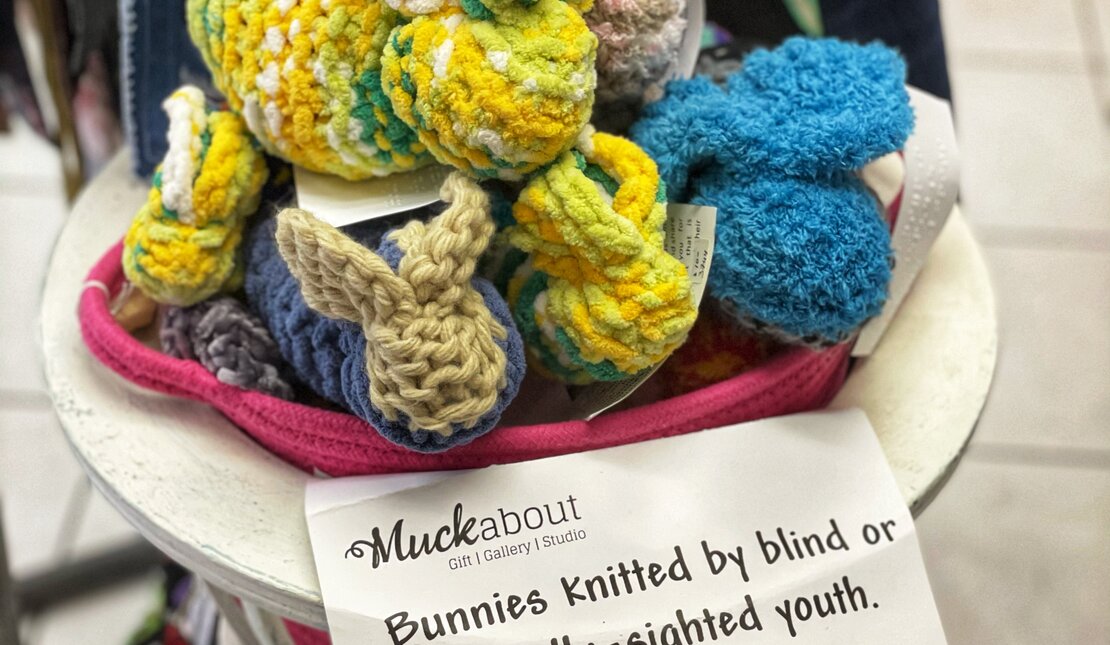 By Rebecca Blissett
On March 31, 2021
Community Spotlight
The bunnies are irresistibly soft to the touch. They come in traditional bunny colours of grey and white, and also decidedly untraditional bunny colours of hues of yellow and green, blue and beige, and peach and cream – all finished with a pop of colour in the form of a fluffy pom-pom tail. 

Each comes with a tag that explains a blind or partially-sighted youth made them. In braille, it reads: "Transformation. Independence. No Limits."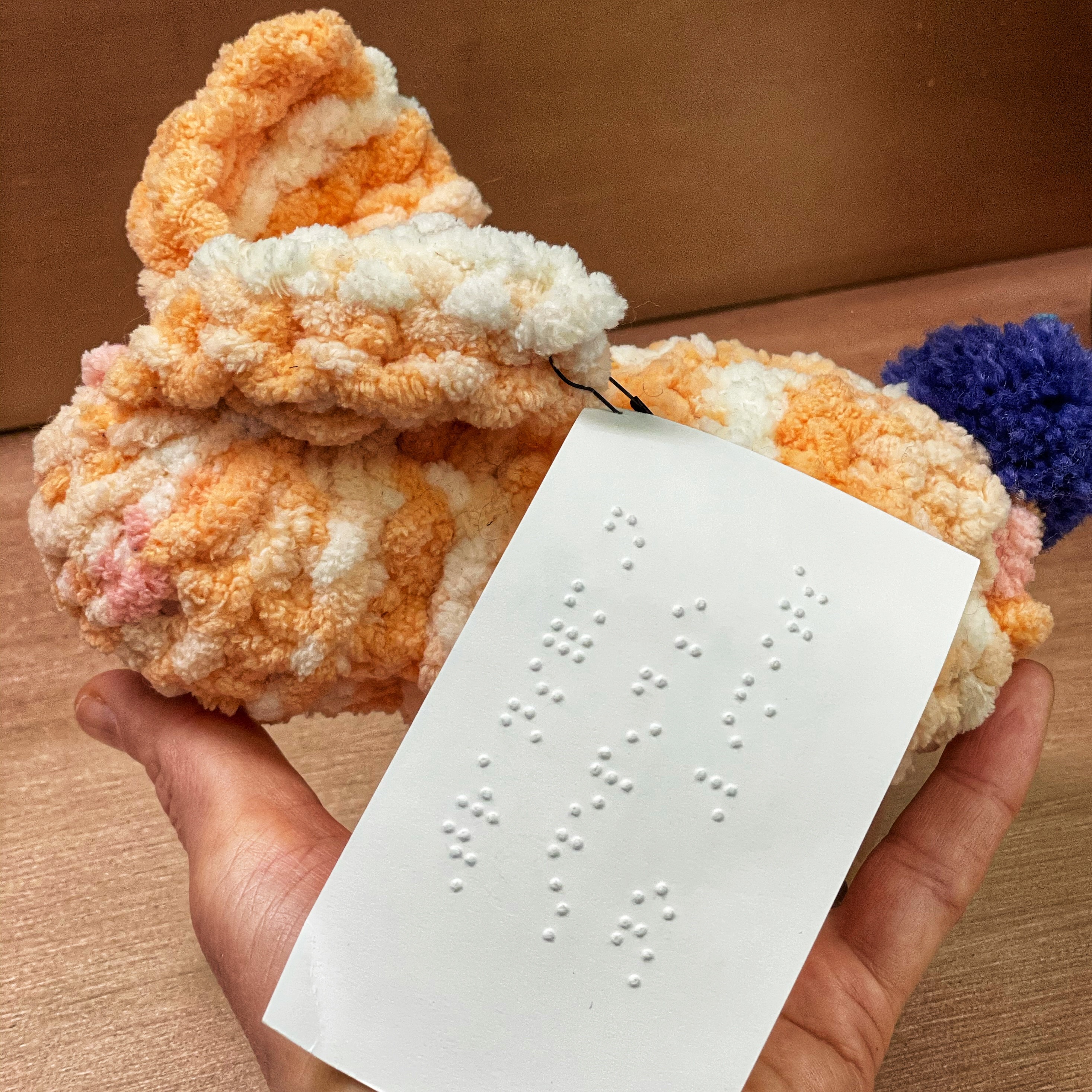 Randi Poitras leads the crew of bunny knitters. They are part of British Columbia's Blind Beginning Society's Youth Leadership and Pre-Employment program that helps teach blind or partially-sighted youth leadership skills to create projects and get practice as team leads. 

She came up with the idea of making the bunnies as a program fundraiser after scouring the internet for beginner knitting patterns. 

"I came across a blog with these adorable little stuffed rabbits – just body, head and ears. The pattern was so simple I knew it would be great for any beginner," Randi said. "The really great thing about the bunnies is their simplicity to make and also how the different yarn textures used together can create a tactile experience for any child," Randi said. "It's something important to their development whether they are full sighted, totally blind, or anywhere in between." 

Randi is intimately knowledgeable about the challenges that come with being blind or visually impaired. She has Stickler Syndrome, and one of the symptoms of the genetic condition is vision loss. Randi ensures knitting is accessible to the group, so she supplies mid-range-sized needles, different types of yarn, and clear verbal instructions. 

As far as being able to knit without seeing what you are doing well or at all, it's not a big deal," said Ana and Chrystal at online knitting resource for the blind called fingeringyarn.com. "Most blind people do things every day that sighted people are unable to imagine doing without seeing."
 
A Community Connection 
It wasn't until Randi attended a teen summer camp for blind youth, as a youth herself, that she met most of her friends who were also blind or visually impaired. It was a life-changing connection for Randi, who was from 100 Mile House and didn't know anybody her age who had the same challenges.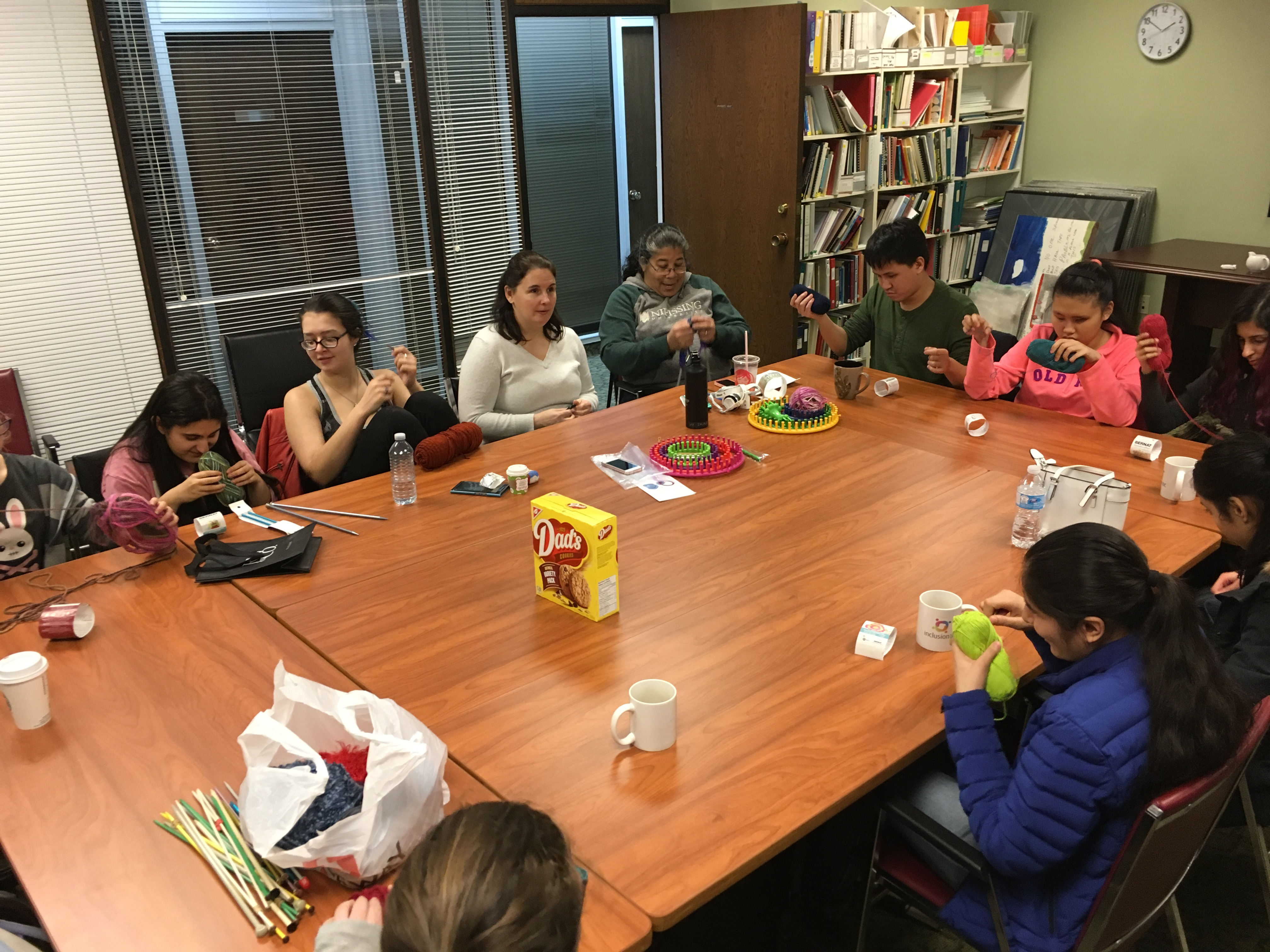 She moved to Vancouver after graduating high school and became a volunteer at Blind Beginnings. "And I've never left," she added. 

Like Randi, Blind Beginning's executive director Shawn Marsolais could only connect with her visually impaired peers once a year at summer camp. 

"That one week of the year was the only time that I did not feel different because we were all visually impaired," she said. "I felt confident. I was outgoing. I had friends – which was not the case in my everyday life."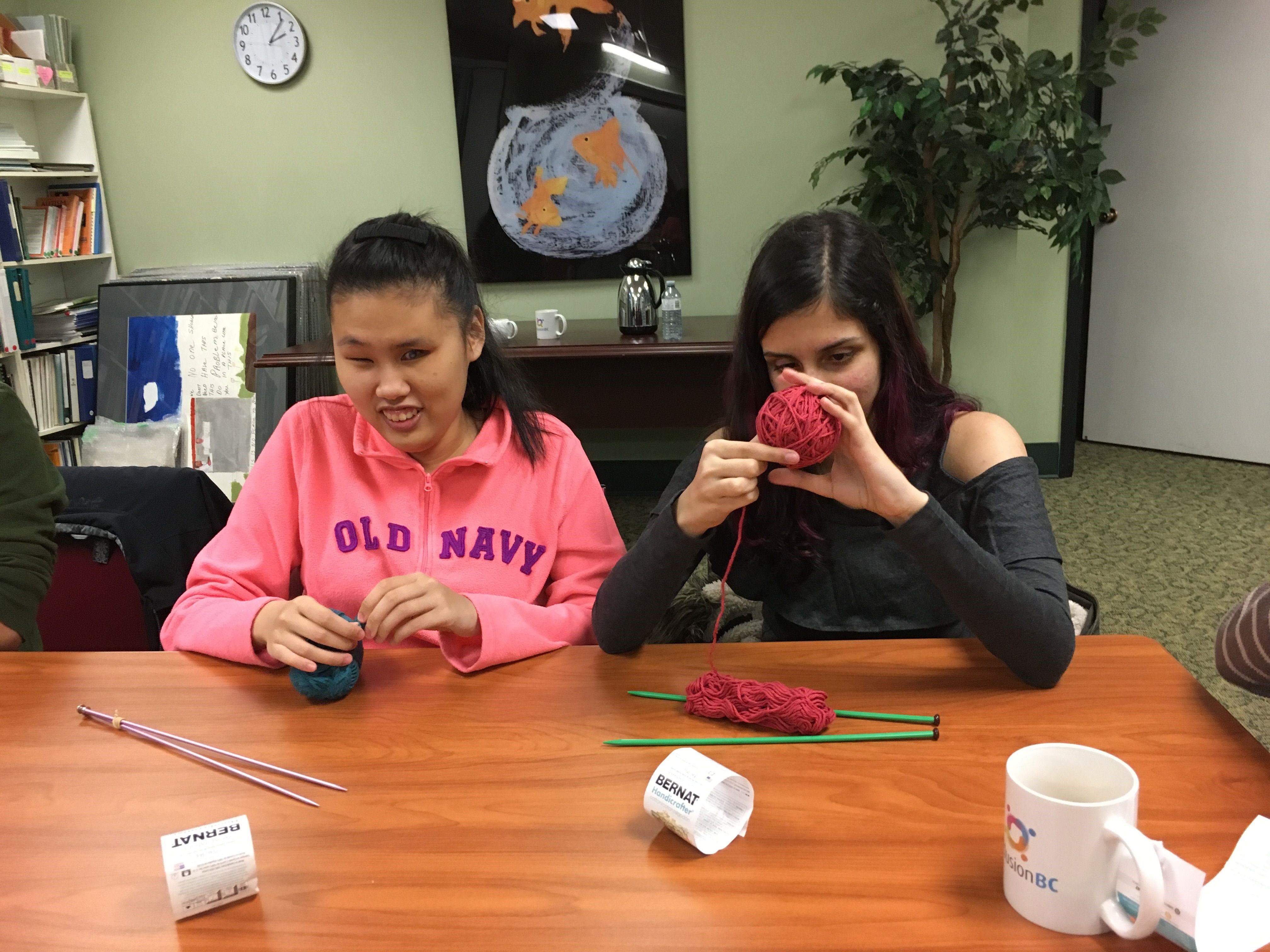 As she grew older, Shawn learned there were not enough opportunities for blind youth to interact with one another or even learn life skills. She also realized there was not enough support for families, such as her own, for visually impaired children. So, in 2008, she founded Blind Beginnings to fill in these gaps. One of the holes stems from society's attitude towards people with disabilities – one that the Rick Hansen Foundation aims to change through its work as societal attitudes are just one of the many barriers faced by people with disabilities. 

"For a child who is born blind, they do not mourn the loss of their vision or even know they are different," Shawn said. "Since most people view blindness as a negative, that message is passed on to the child, who then adopts it as their own." 
Next Up: Catnip Bunnies? 
The bunnies are a hot item, especially at Christmas and, of course, at Easter. Children often save their allowance money to purchase one. Adults love them, too. And, apparently, so do pets. 

"Usually, the comments we get are in the range of 'Oh, that's so cute' or 'My child will love this,'" said Randi.  

"But I think the funniest ones are from the people who fall in love with them as pet toys. It doesn't offend me! I'm sure dogs and cats love them while tearing them to pieces! I've even considered making them with catnip inside for our feline friends."