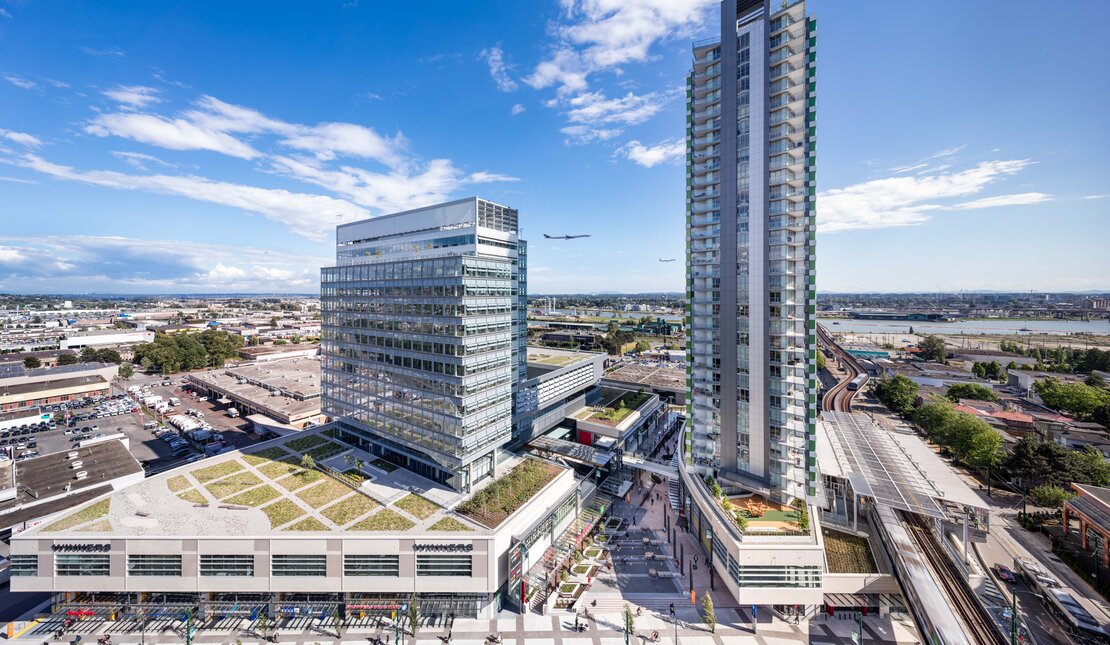 Known by locals as the place with the golden tree sculpture, Marine Gateway is a residential and commercial development in South Vancouver built around a Canada Line Sky Train station stop. The urban space is like a mini town-centre with its combination of apartment living, restaurants and grocery store, office spaces, retail shops, and a movie theatre.
At only 3 years old, Marine Gateway was built to building code; however, property manager Laura Malley wanted to make sure it was a true reflection of the local population. When looking for a way to better understand its accessibility, Malley discovered the Rick Hansen Foundation Accessibility Certification™ program. From there, she enlisted the help of RHFAC Professional Hans Egger.
RHFAC Professionals are trained experts who use universal design principles to determine the level of meaningful access of a building. The accessibility ratings they provide consider all aspects of an individual's experience in a space with respect to mobility, vision, and hearing disabilities. 
Egger helped deepen Malley's knowledge of Marine Gateway's through the accessibility rating. The process included a tour of the common spaces, pointing out every potential barrier or hazard.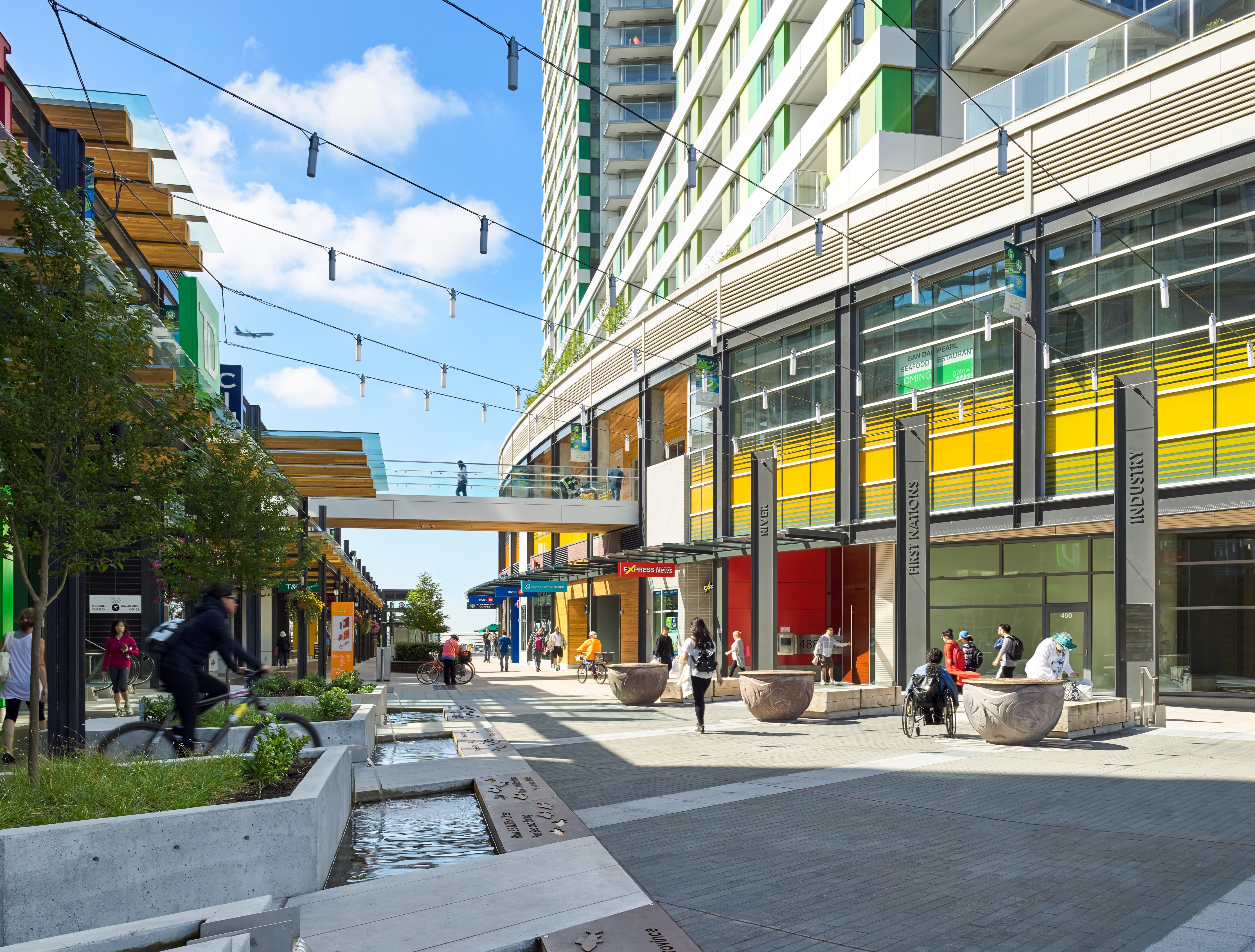 Gold is just the beginning 
Following the rating, Marine Gateway was awarded RHF Accessibility Certified Gold, the highest level of certification in the program. Features like good vehicular access, escalators, moving walkways, signage and wayfinding all contributed to the gold rating. 
It was exciting for Malley and her team to hear they'd earned gold, but it's not why they got a rating. What was better than the accolades were the tips on how to become more accessible and inclusive. Achieving gold wasn't a reason to stop improving: "There's no way we could just sit there and say we're perfect. You have to constantly push," she says.
Everyone's needs matter
One of the residents of Marine Gateway's residential towers has a vision disability. With Egger's recommendation, Malley is investigating a way to embed tactile signals in the plaza's stone floor to indicate there will be a change in the terrain—kind of like the bumps in the middle of a road that tell drivers they're moving into the next lane. 
Not only will this feature help ensure residents and visitors with limited vision don't injure themselves, it's also an important message to all visitors: Marine Gateway is a safe and welcoming place.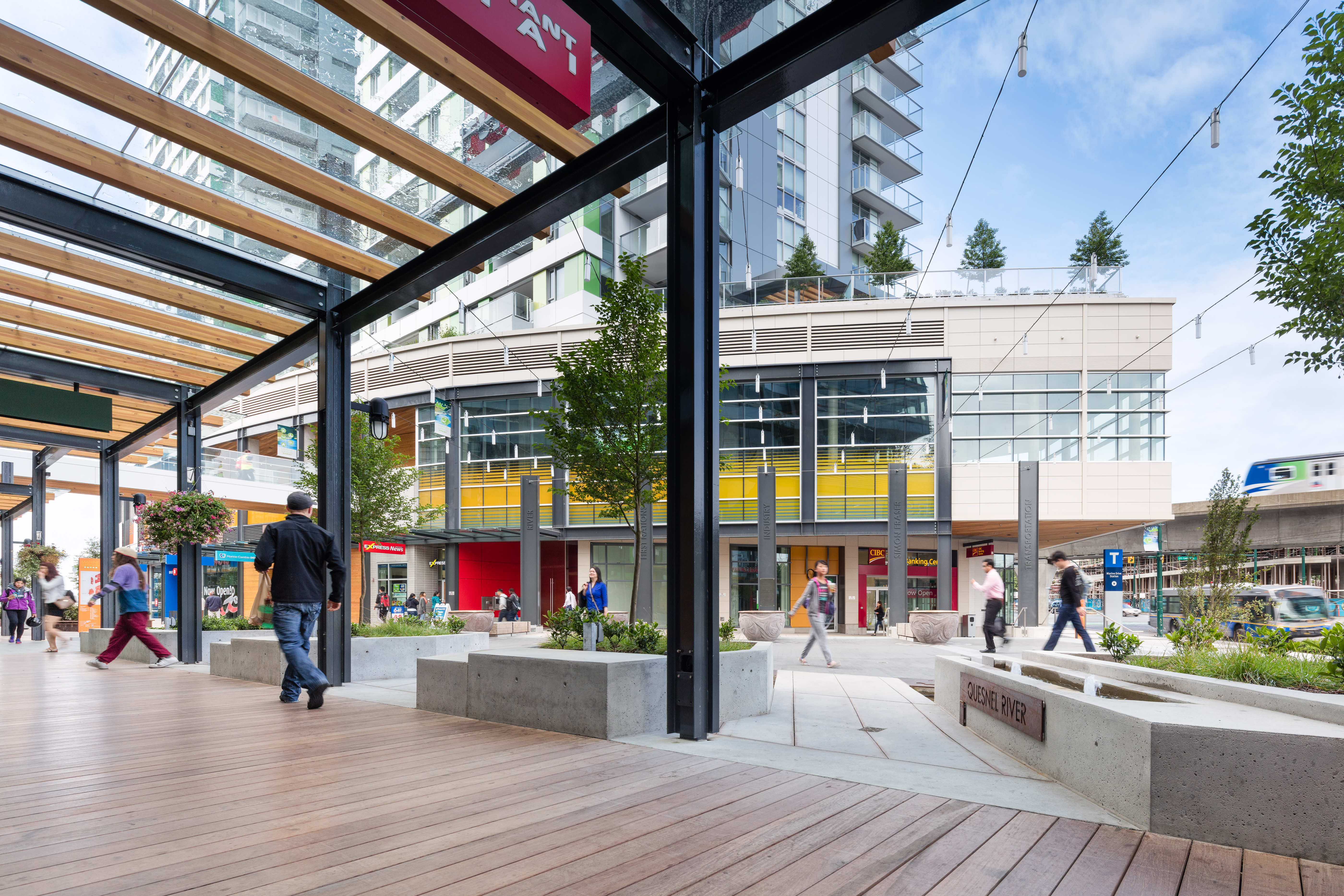 Access for the Future…and for fun
Malley doesn't view accessibility as just another way to attract tenants or customers, but as a human right. It's a right that isn't at the forefront of everyone's mind, but can become a critical need at any moment. A tenant or employee might not be thinking about accessibility today, but they could tomorrow. 
When our basic rights and needs are met, we're able to focus on achieving our goals and enjoying life. Access isn't just about getting to the places you have to be, but also where you want to be. "We have a Cineplex on level 3, and to prevent people from seeing Avengers End Game—that's just wrong," says Malley, "You can't stop people from seeing great movies!"
Winning the BOMA Accessibility Challenge
The Building Owners and Managers Association of Canada (BOMA Canada) encouraged its members to compete in the 1st Annual Accessibility Challenge by getting RHF Accessibility Certified. Over 130 sites from across Canada participated, including BentallGreenOak LP, Ivanhoe Cambridge Inc., QuadReal Property Group, Shape Property Management, The Cadillac Fairview Corporation, and Triovest Realty Advisors Inc. Three sites won the 'Accessibility Challenge Award' at BOMA Canada's annual conference last week. Marine Gateway was recognized for receiving a score of 83% on their RHF Accessibility Certification. Congratulations Marine Gateway!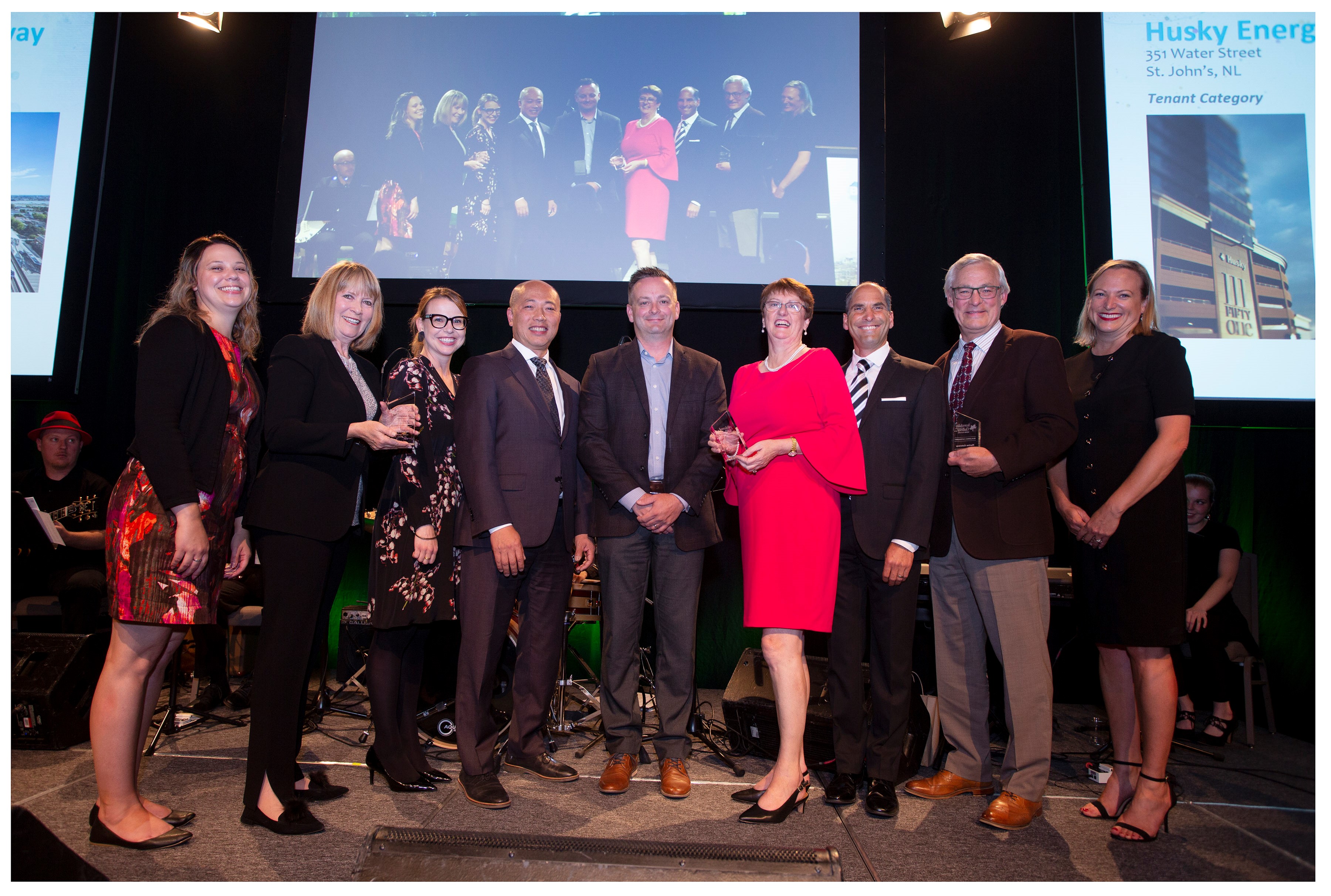 ---
Become a Leader in Accessibility