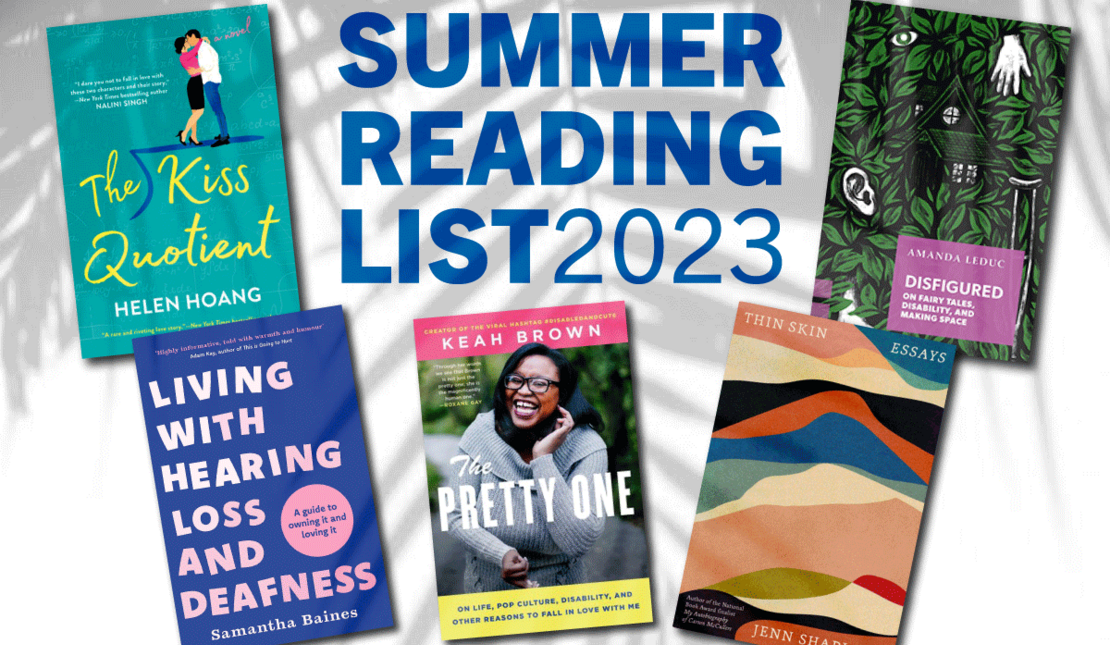 Summertime is when life's pace generally slows, allowing uninterrupted moments to explore new literary worlds. Books are our faithful companions on our journeys from far-flung places to the local community outdoor swimming pool.
The Rick Hansen Foundation has curated a selection of books penned by authors with disabilities or about disabilities to share. As these days pass, let these gems be your passport into compelling perspectives and entertaining stories. 
The Pretty One: On Life, Pop Culture, Disability, and Other Reasons to Fall in Love with Me by Keah Brown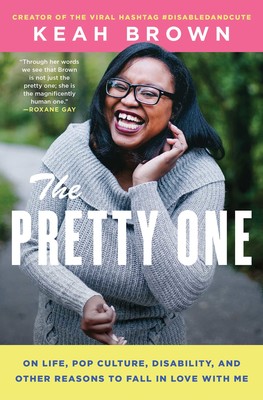 The title of Keah's book sells it all. The disability rights advocate and creator of the viral #DisabledAndCute campaign, Leah wrote a thoughtful collection of essays about what it means to be black and disabled in a mostly able-bodied and white America. Keah was born with cerebral palsy and spent much of her young years desiring to be "normal." After years of self-reflection and learning from others, Keah has changed her perspective.
The Pretty One explores her relationship with her able-bodied identical twin (called "the pretty one" by friends), romance, love of all things pop culture, and disappointment with the media's often distorted view of disability. Published by Simon & Schuster.
Thin Skin – Essays by Jenn Shapland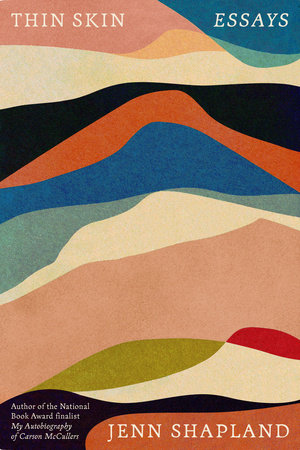 We cannot wait for August's release of Jenn's latest, which explores capitalism's toxic creep into the land, our bodies, and our thinking. Called "a visceral exploration" by Katherine May, author of Wintering, Thin Skin examines the author's vulnerabilities, including a diagnosis of extreme dermatologic sensitivity that leaves her feeling intimately connected to the world around her. Jenn highlights how even our smallest choices can reverberate across continents, impacting people, places, and species far beyond our immediate sphere.
Drawing on a rich tapestry of historical research, personal interviews, and her experiences in New Mexico, Jenn probes the intersections of identity and work and humanity and nature. Her journey takes her to uncover the history of nuclear weapons development on indigenous land, the harmful constructs of white womanhood, and, as a queer woman, she examines how to build a meaningful life in a capitalist society. Published by Penguin Random House.
The Kiss Quotient by Helen Hoang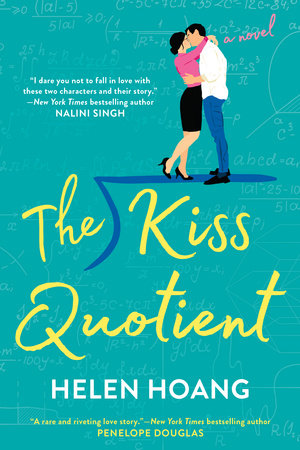 Helen's debut novel has been on our to-read list since it was published in 2018. This romance novel features a character by the name of Stella Lane who loves one and one thing only – math. These skills have provided Stella with great career experience and pay cheques of significant amounts. She, however, lacks dating experience.
Stella, who has Asperger's Syndrome, hires a professional escort to show her the ropes, especially as French kissing reminds her "of a shark getting its teeth cleaned by a pilot fish." A fun read for a lazy day at the beach. Published by Penguin Random House.
Living with Hearing Loss and Deafness by Samantha Baines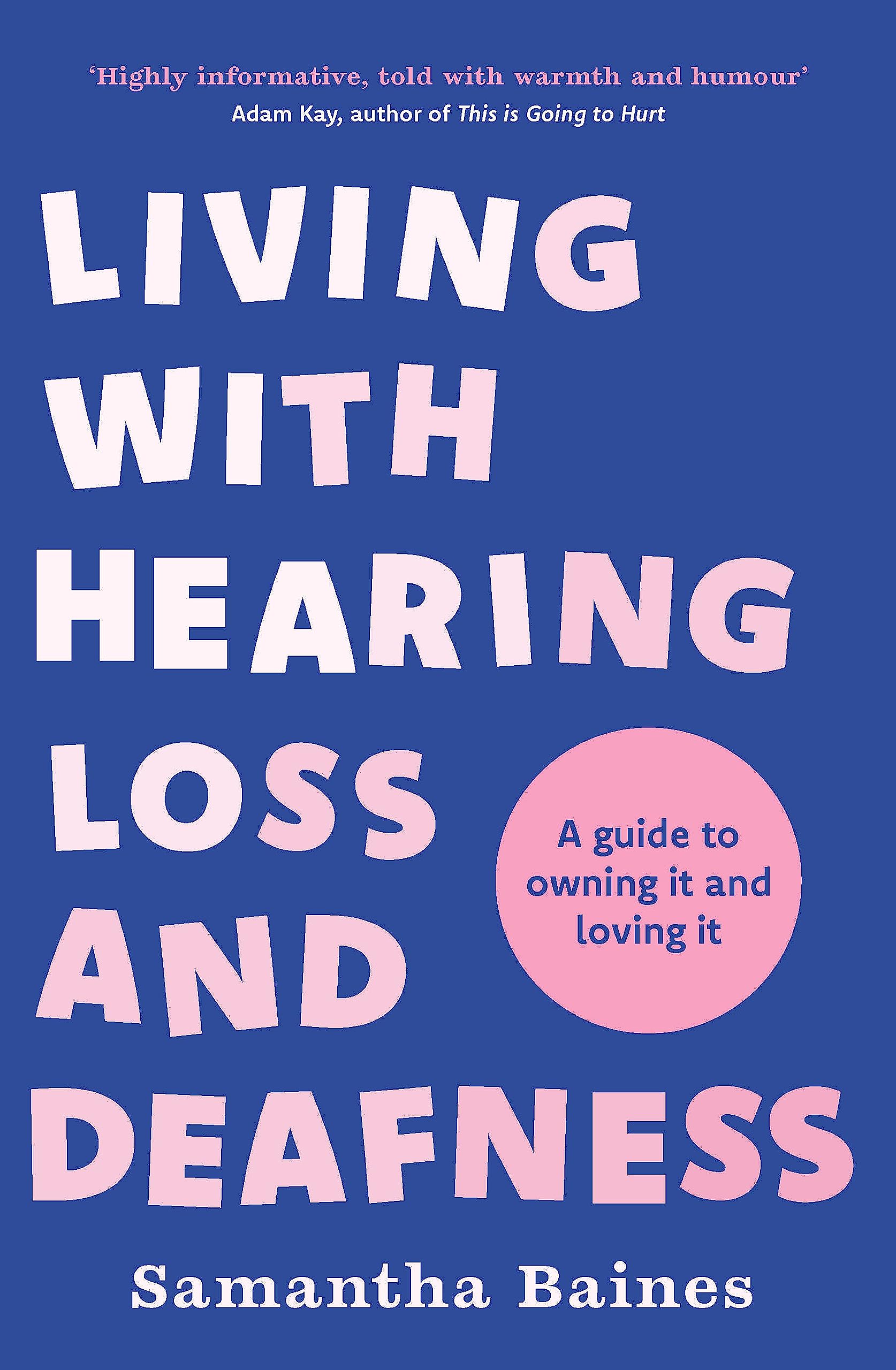 Don't be thrown off by this book's somewhat flat-sounding title; Samantha's book about hearing loss is great. Samantha, a comedian, actor and author, wrote the book she said she couldn't find when she was first told she had hearing loss. (To be fair, the subtitle A Guide to Loving and Owning it better summarizes.) Living with Hearing Loss and Deafness is a chatty book with real human experiences about what it's like living with this invisible disability that affects so many.
Samantha covers everything from what to expect at a hearing test and examines whether or not deafness is a disability to deaf dating and what not to say to someone with a hearing loss. It is a wonderful book that examines hearing loss in such a way that leaves the reader feeling welcome to the deaf club. 
Disfigured: On Fairy Tales, Disability, and Making Space by Amanda Leduc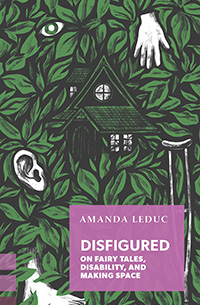 In this insightful and thought-provoking book, the pervasive ableism in fairy tales is fearlessly challenged (ever notice how many villains in these stories have a disability?). Confirming to societal norms often dictates whether characters are granted happy endings, so Amanda dissects the impact of fairy tales on shaping perception of disability, tracing their influence from the classic narratives of the Brothers Grimm and Hans Christian Andersen to modern interpretations ranging from Disney to Angela Carter.
By forging connections between the pursuit of disability justice and the crucial need for acceptance, Amanda's book advocates for embracing the inherent magic that resides in all bodies. After all, every child reader, regardless of their abilities, deserves a happily-ever-after. Published by Coach House Books.