Meet Aselin, educator, difference maker, and inclusion champion.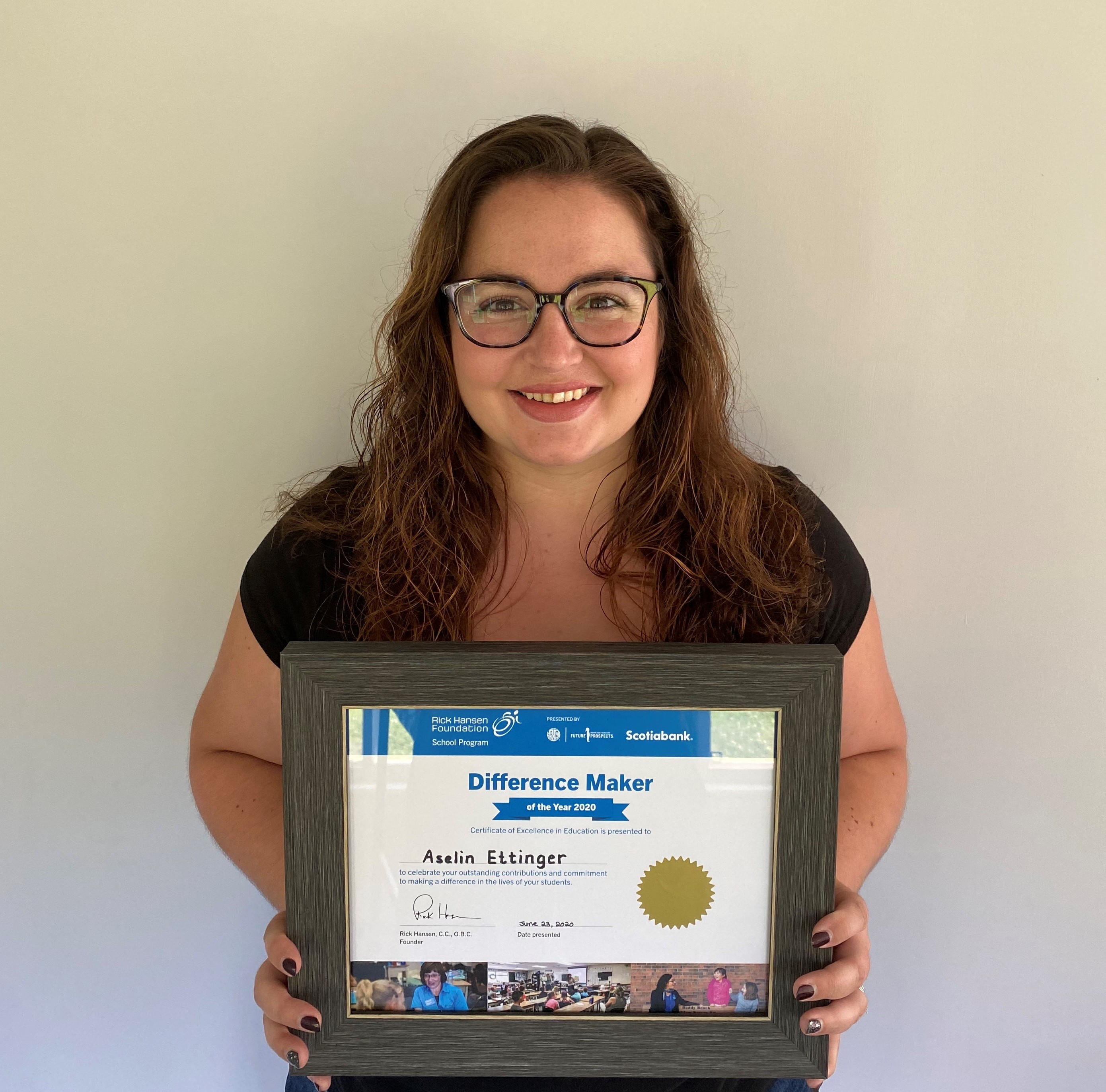 Educator Aselin Ettinger's passion for inclusive education started to develop while she was a student at St. Francis Xavier University. She participated in a program called Motor Activities With X, where she worked with local elementary students with disabilities to learn about their needs and help them participate in physical activity in innovative ways.
"I was actually a student at SFX when Rick Hansen's Man In Motion Anniversary Tour came through Sydney, Nova Scotia," says Aselin about the Tour's 25th Anniversary Relayin 2012. "I applied and was selected as a relay participant because of my work with Motor Activities With X. It was an amazing experience!"
When she was hired on at Digby Elementary as a Physical Education teacher, her predecessor had gotten the ball rolling on an adaptive program but hadn't yet settled on how it should be structured. Aselin brought her own ideas to the table about creating designated gym periods for students with disabilities to come and participate in physical activity with her in a low-stress environment. She works closely with physiotherapists and occupational therapists to select activities that will help her students develop skills and strengths for their specific needs.
Avery is one of Aselin's students with Autism Spectrum Disorder (ASD) who regularly attends Phys Ed. classes with his peers, but also comes to the gym for Adapted Phys Ed, which gives him the time and space to explore a variety of activities he would not usually participate in with his peers. During this one-on-one time with Aselin, Avery discovered a love of dancing and country music. "After only a few sessions, we were waltzing our way around the gymnasium, holding hands and moving along with the music," says Aselin. "It's these moments that make what I do so worthwhile." 
When a local recreation centre offered a kick sled workshop to Aselin's students, kids of all abilities were excited to play with them. Teachers from every department were intrigued, so Aselin applied and was approved for a grant so the school could purchase 12 sleds of its own.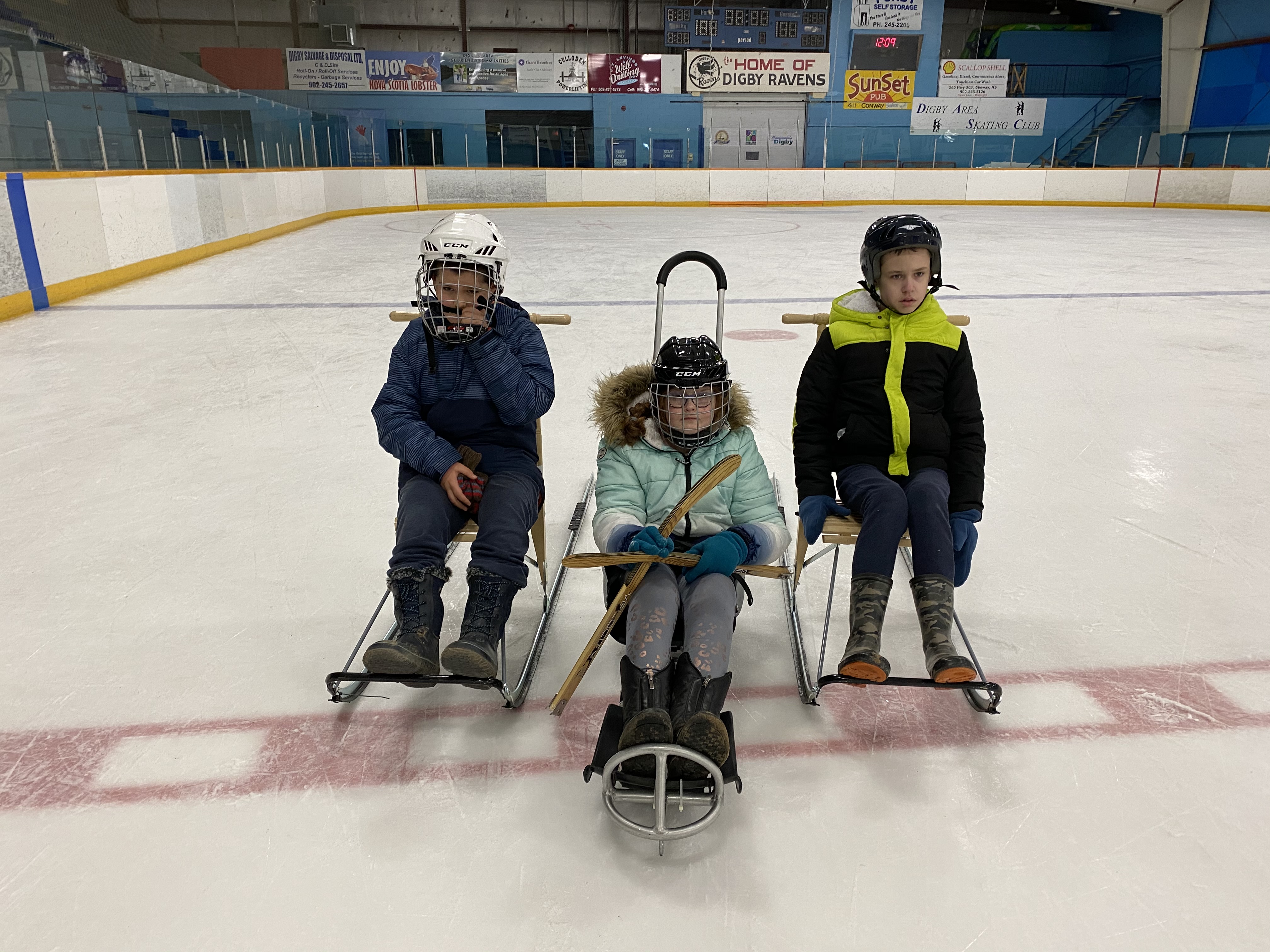 Aselin's work is having ripple effects throughout the community. Physical Education teachers at other schools are showing an interest in developing their own adaptive programs, and reaching out to her for advice. 
"Of course they're going to do it their own way, one that makes sense for their students. But it's been great to see the interest in making sure every student has a chance to participate in physical activity, regardless of ability," she added. 
Finding out that she'd been selected as a Difference Maker of the Year came as a shock to Aselin. "I was totally surprised, and very excited," she says. "To be recognized for an award like this, that someone had to go out of their way to nominate me for, was amazing. I love my work, and I love these kids. Hearing that I was nominated and won was humbling and a proud moment."