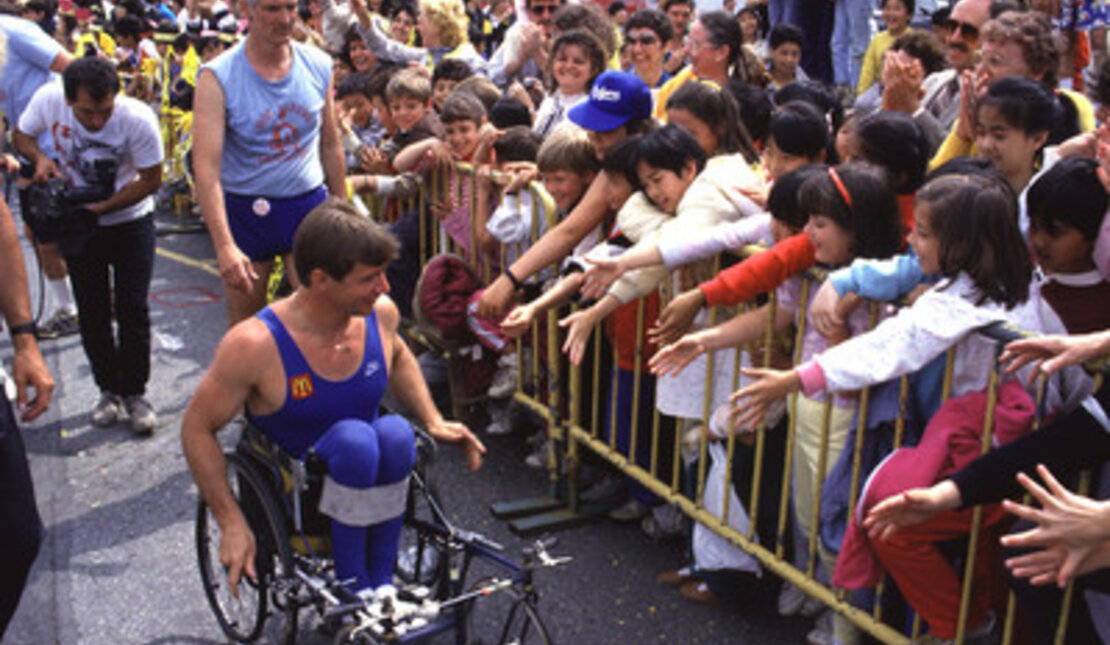 By Rebecca Blissett
On March 29, 2021
RHF News
To honour the 20th anniversary of the Rick Hansen Foundation School Program (RHFSP) we sat down virtually with the program's first director, Amanda Hansen. We're excited to share some memories about the beginnings of this wonderful program that has helped shine a light on disability and inclusion over the years.

As people gathered on the streets to wave and cheer on Rick as he wheeled through their hometowns during the Man In Motion World Tour (MIMWT) in the mid-1980s, it was the children who were particularly excited by his journey. They flooded the MIMWT head office with hand-written letters and gifts. "Rick ignited something in them," recalled Amanda.

Little did Amanda know that her connection with the Tour would grow into one that would shape her own life. Not only did she support Rick's health on the Tour as his physiotherapist, but following the Tour she also married him, thus playing an active, life-long role as a partner in the mission to create a world without barriers for people with disabilities.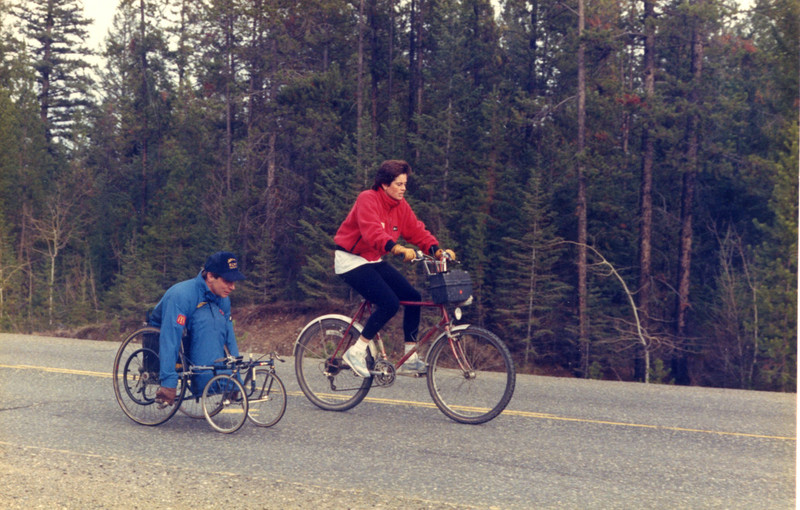 Seeing first hand the impact Rick had on youth across the country, the Hansens went on to create what was originally called The Man In Motion School Program. This evolved into the Rick Hansen Foundation School Program (RHFSP) which turned 20 years old this month. Despite the passing years, the experience of watching Rick make his way around the world was not forgotten by those young Canadians.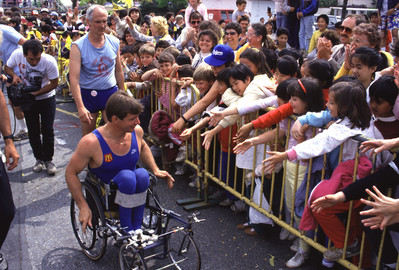 "The easy part was getting teachers on board," Amanda said. "Many of them had been those young kids we met out on the road. They remembered where they were when Rick wheeled through their communities!"

It's easy to see why the memories never faded. Recalled Amanda: "I was always struck by the children we met, the classes of young people standing on the side of the road. Rick stopped to talk to them and answer their questions with no hesitation. He was so open with them that an immediate bond was created."

It's remarkable how much the program has grown when comparing its beginnings to the RHFSP of today with its robust collection of activities and lessons in digital, interactive and hard copy formats. While the first school program resources were limited by the technology of the day that consisted of typewriters and photocopiers, they still had one thing in common with today's RHFSP materials – heart.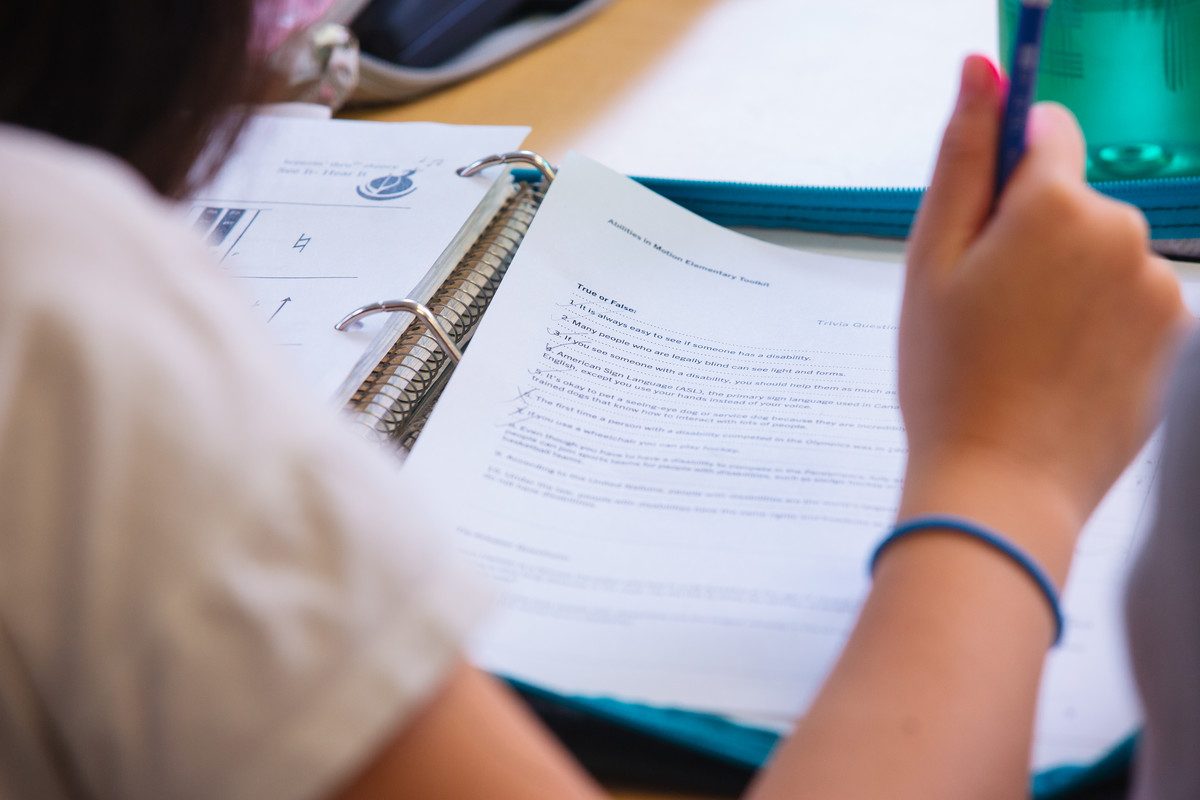 "There were some moving stories about young people who just got what Rick was all about," she said. "For example, a young boy with spina bifida told his classmates about his condition so that they could understand the challenges he faced every day in school, and those classmates then took on the challenge to wheel around the school in wheelchairs so they could really understand accessibility. Well, my heart was full. That young boy became a great advocate for people with disabilities."

Just after Amanda started her role as director for the school program, the Rick Hansen Foundation faced funding challenges for its programs. The Foundation was barebones and operated on a minuscule budget. There was talk of putting the school program on the backburner.

"I fought to keep the program," Amanda remembered. "I believed so strongly that youth and their understanding of Rick and his story was at the centre of our success as an organization. Our message was one of hope and inspiration and what demographic needed that more than our youth? I also knew youth was going to be the catalyst and vehicle to realize our vision of an inclusive and healthy society."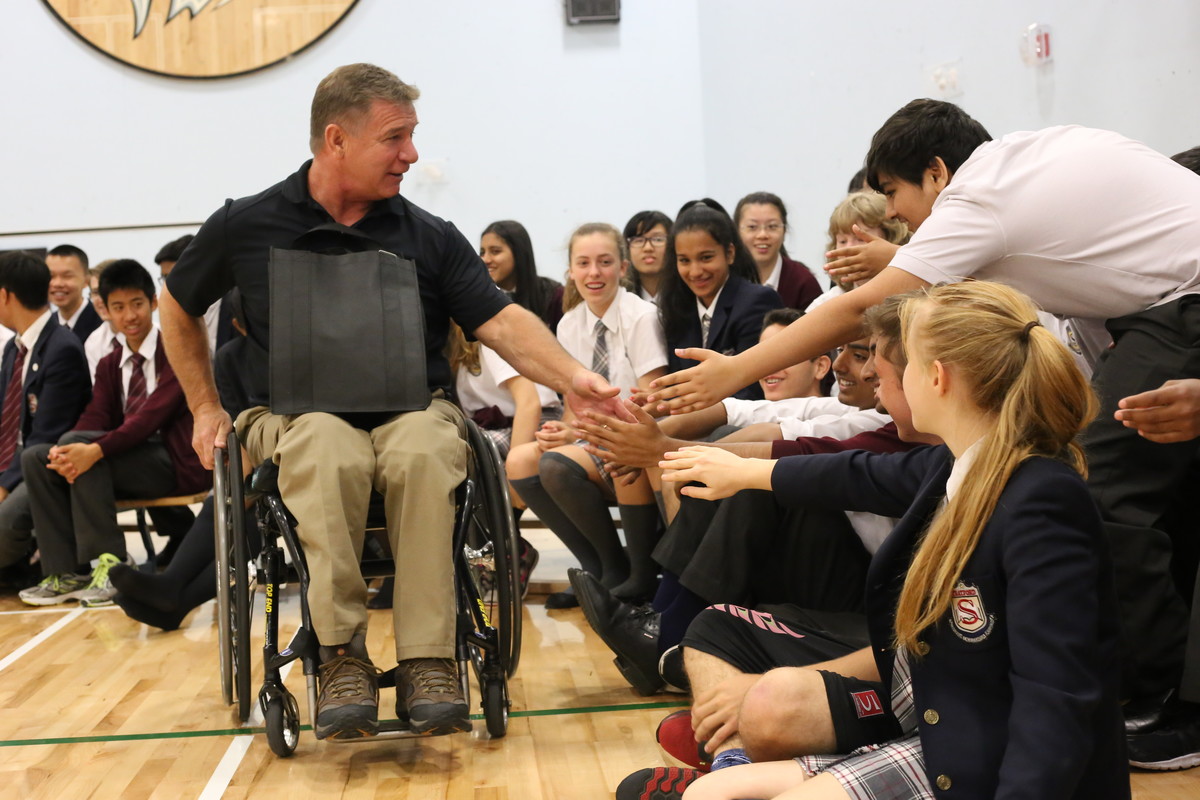 Among the many RHFSP successes, Amanda names the evolution of the Difference Maker Awards, the commitment of educators who use the RHFSP lesson plans, and the children's books as her proudest moments. She added that she is excited about the addition of the bite-sized Little Big Lessons to the program.

"Our new director Jill Wurflinger is outstanding and I'm so looking forward to the growth and maturity of the program in her capable hands. To this day, I carry a very special place in my heart for the school program and am so proud of its wonderful evolution and the amazing work that it does. It's a shining star at RHF," Amanda said.

"I hope my grandchildren will come to see the world as inclusive and accessible to all and that they learn tolerance and acceptance along the way, and that they truly understand that anything is possible if you set your mind to it. Disability won't really be in their vocabulary; I hope ability will replace it."