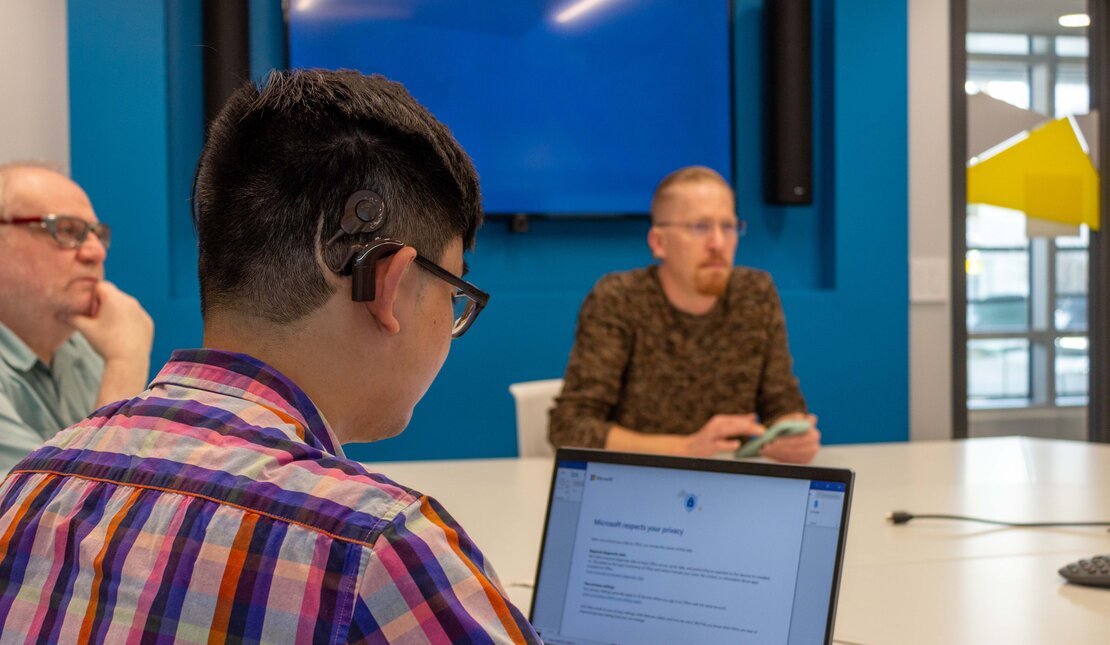 By Rebecca Blissett
On November 4, 2021
RHF News
New research released today confirms that the 1 in 5 Canadians living with disabilities still face significant barriers to employment.
A new national public opinion poll, conducted by the Angus Reid Institute (ARI) in partnership with the Rick Hansen Foundation (RHF), reveals corporate Canada has a long way to go to achieve accessibility in the workplace. The research report, titled Corporate Canada Gets Mixed Report Card from Canadians Living with Disabilities, shows that 40% of Canadians with disabilities say organizations fall short when hiring people with disabilities. This number increases to 55% for the 18 to 34-year-old age group.
The research report also outlines how Canadians are more likely to support organizations with specific Diversity, Equity, and Inclusion policies that focus on disability.
Some of the key findings in Canada's Report Card on Disability and Inclusion include:
91% of Canadians say that it's unacceptable that people with disabilities are underemployed because of workplace barriers.
78% of Canadians believe an organization's equity, diversity, and inclusion policies should include disability.
62% of Canadians say they would be more likely to give their business to a company if they knew that they had specific policies to support people living with disabilities.
"It is no surprise that Canadians are more likely to give their business to companies that value diversity and inclusion," said Robin Silvester, Co-Chair, Presidents Group and President & CEO, Vancouver Port Authority. "Diverse workplaces that include people with disabilities are six times more likely to be innovative and six times more likely to effectively anticipate change."
The Business Case for Hiring People with Disabilities
While there is a strong business case for including people with disabilities as part of an organization's team, attitudinal barriers persist along with physical barriers. Misconceptions about hiring people with disabilities are harmful. For instance, some companies think there is a high cost to accommodate people with disabilities and that they are less productive than their colleagues.
This couldn't be further from the truth. People with disabilities tend to be innovative and creative problem-solvers out of necessity, from living in a world that wasn't built for disability.
"We all need to actively play a role in identifying and removing barriers to employing people with disabilities. Measure disability in your workplace to demonstrate a commitment to diversity, improve organizational culture, measure the success of diversity initiatives, and drive performance," said Silvester.
According to the Conference Board of Canada, improvements to workplace accessibility would allow 550,000 Canadians with physical disabilities to access work. This would significantly impact the economy as it could increase gross domestic product by $16.8 billion by 2030.
This is the call for corporate Canada to think outside the box, according to Doramy Ehling, RHF's CEO.
"By incorporating inclusive business practices, the corporate sector is guaranteed to tap a talent pool of potential employees. People with disabilities represent a vast source of talent, creativity, and potential," said Ehling. "Greater access to employment not only deepens the labour pool but can also give people with disabilities additional consumer clout."
There are some bright spots in corporate Canada's accessibility landscape that deserve mention, Ehling added. For example, Vancouver International Airport is regarded as one of the most accessible airports in the world after obtaining a Gold level rating from the Rick Hansen Foundation Accessibility Certification™ (RHFAC) program. In 2018, SAP Labs Canada was the first business in Canada to receive the Accessibly Certified Gold rating under RHFAC. SAP's DE&I policies extended beyond accessibility in the built environment, focusing on hiring and supporting people living with autism. 
Other businesses leading by example include Ingenium, which oversees three national museums of science and innovation in Ottawa, Ontario. The corporation received Gold ratings for the Ingenium Centre and the Canada Science and Technology Museum.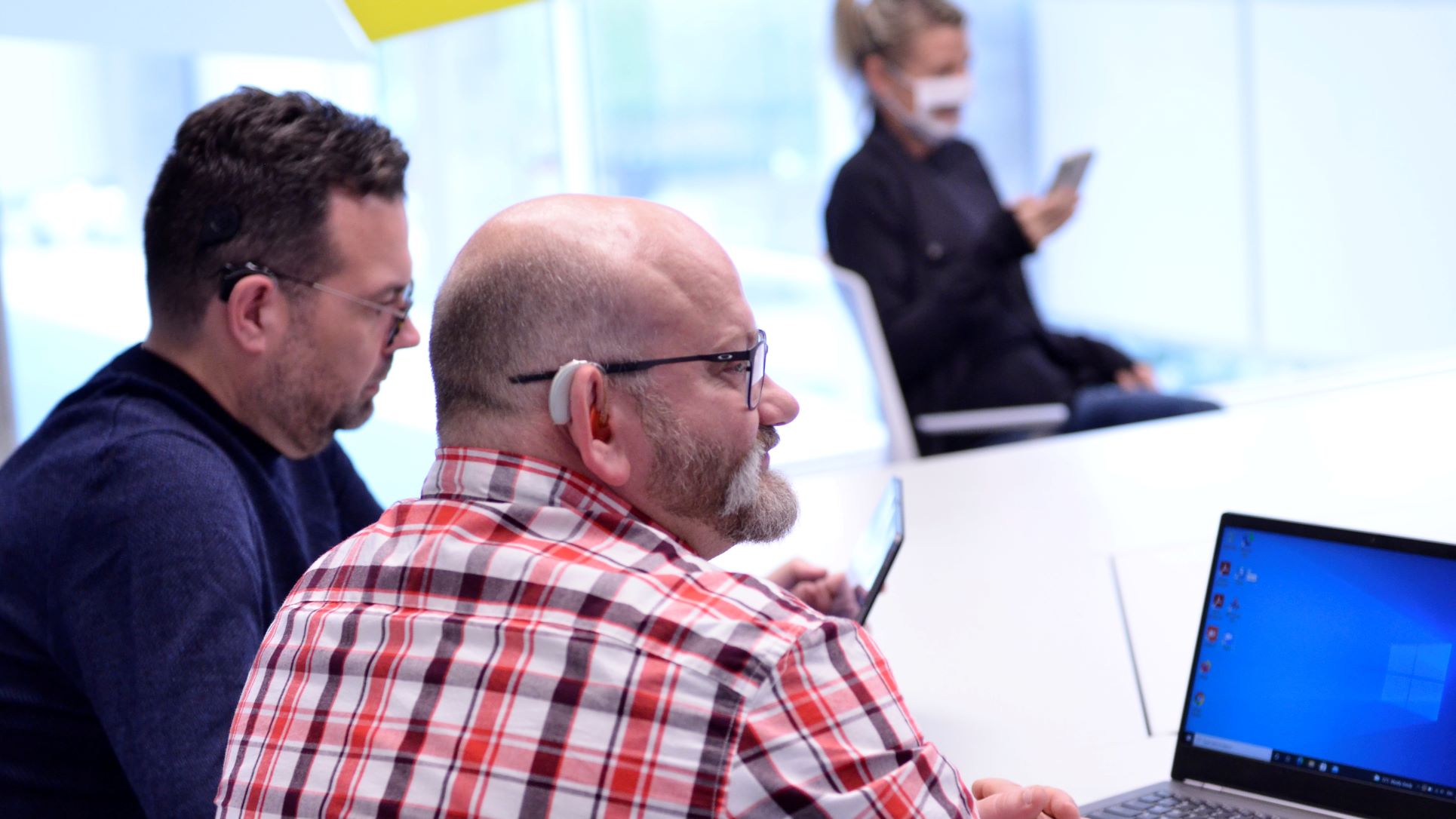 Canadians Care About Access
This past September, ARI revealed that nine in ten (92%) Canadians agree that taxpayer-funded projects should be held to the highest accessibility standards – a finding with important implications for post-pandemic infrastructure recovery projects. They also revealed that many Canadians (56%) prefer a priority on both environmental AND accessibility concerns and not one over the other.
 
Despite broad-based support for higher levels of accessibility and inclusivity, it's clear that many barriers continue to persist and that there remains much room for improvement across Canada so that people living with disabilities are included in the places where we live, work, learn, and play.
 
"It is clear that more needs to be done to increase the meaningful participation of Canadians with a disability in the workforce," said Marco Pasqua, a disability advocate and wheelchair user. "Even before addressing physical and systemic barriers, we need to look at the attitudinal barriers (both intentional or unconscious) that employers might have when it comes to hiring people with disabilities."
Added Pasqua: "We need more businesses to get on board, and there's no better time than now with the uptick in remote work and flexible workplace options."
Click here to view the 'Corporate Canada Gets Mixed Report Card from Canadians Living with Disabilities' research report in its entirety, or as an infographic showcasing key highlights.