By Laetitia Mfamobani
On October 31, 2023
Access & Inclusion
October is Blindness Awareness Month, a time dedicated to raise awareness of the issues impacting people living with sight loss, to recognize Braille as a fundamental form of written communication, and a time dedicated to celebrate the lives and achievements of individuals who are blind. To acknowledge this important month, we are sharing some information about Braille, including what it is, the difference between contracted and uncontracted Braille, and some common pitfalls. To help with this important piece. I had a conversation with Betty Nobel, an educator and Braille expert, to discuss how Braille supports people living with sight loss and some common facts about the literacy system.  
Who is Betty Nobel?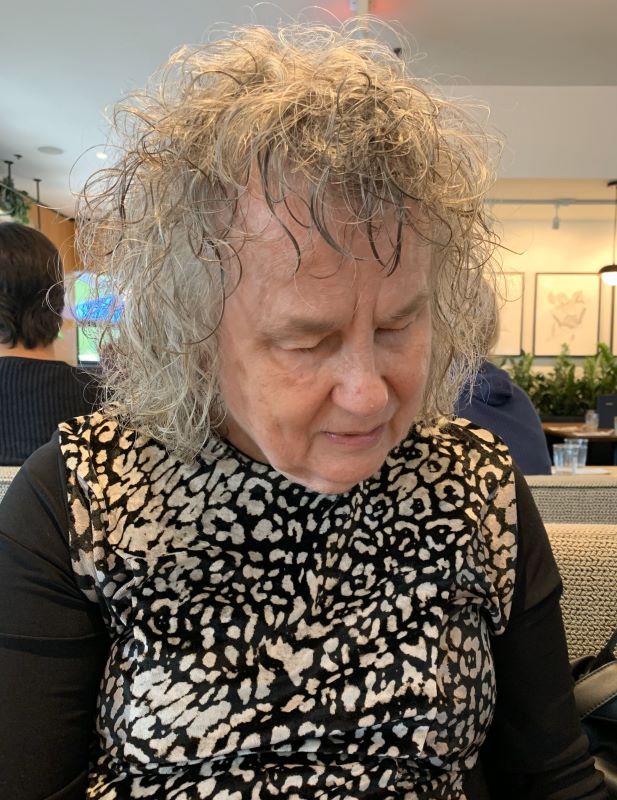 Betty is a passionate advocate for Braille.  Currently, she is the Chair of the Accessible Standards Canada committee for Way-Finding and Signage.  Participating in the work to develop this standard will allow her to have some influence in improving access to federal facilities for people with various disabilities. 
Betty was born blind. She has never allowed her blindness to prevent her from achieving her dreams and living her life to the fullest. Growing up she enjoyed skipping, roller skating and ice skating, and playing backyard baseball, hitting the ball and running the bases.  
She attended the Jericho Hill School for the Blind. In grade 11, Betty transferred to a mainstream high school. Despite obstacles on her way, including attitudinal barriers, Betty obtained a BA, and later on a degree in Adult Education and a teaching certificate. 
With her education, Betty was hired part time to teach a Deafblind student attending the Program for the Deaf and Hard of Hearing at Vancouver Community College, and she went on to found a similar program for adults who are blind to help them acquire the skills they need to be successful in mainstream programs. 
Throughout her career, Betty has always advocated for positive change. She has served on many volunteer boards including Braille Literacy Canada, Blind Beginnings, CNIB, Vision Loss Rehab, Advocates for Equality of Blind Canadians and Accessible Media Inc. In the year 2000, Betty was awarded the YWCA Woman of Distinction Award for her service to the community in the area of Education, Training and Development. 
Betty explains that people often don't understand that blindness does not prevent a person from having a life. Betty has been married for 48 years and has two children and six grandchildren.  
What is Braille? 
Braille is a tactile way of reading and writing. It is a code that helps form letters, numbers, and other symbols. 
When the Braille system was invented two centuries ago, individuals who are blind used only uncontracted Braille, a direct representation of the printed text where each letter of the alphabet and each punctuation mark is represented by a unique Braille symbol. However, producing Braille materials took a lot of space, which lead to the birth of contracted Braille, which involves the use of abbreviations and word signs to make Braille more compact.  
Betty explained, "Braille is not a language and can be translated into almost every language. Different dots represent different letters or simple symbols."  
Uncontracted Braille is consistent across languages, including French and English, even though there may be some language specific variations. However, contracted Braille differs between French and English as the contractions are language-specific and can sometime vary between different countries using the same language. For instance, while English Braille has contractions with the word "with", French Braille has its own set of such as "avec (with)". 
Does Braille still matter today? 
With the invention and evolution of assistive technologies, many argue that Braille is no longer relevant and has become needless. 
Betty explained that Braille is actually becoming more prevalent in Canadian society: "Because of the Accessible Canada Act, the creation of Accessible Standards Canada, and provincial legislations, we will be seeing more Braille in buildings and other public spaces across the country." 
Braille pitfalls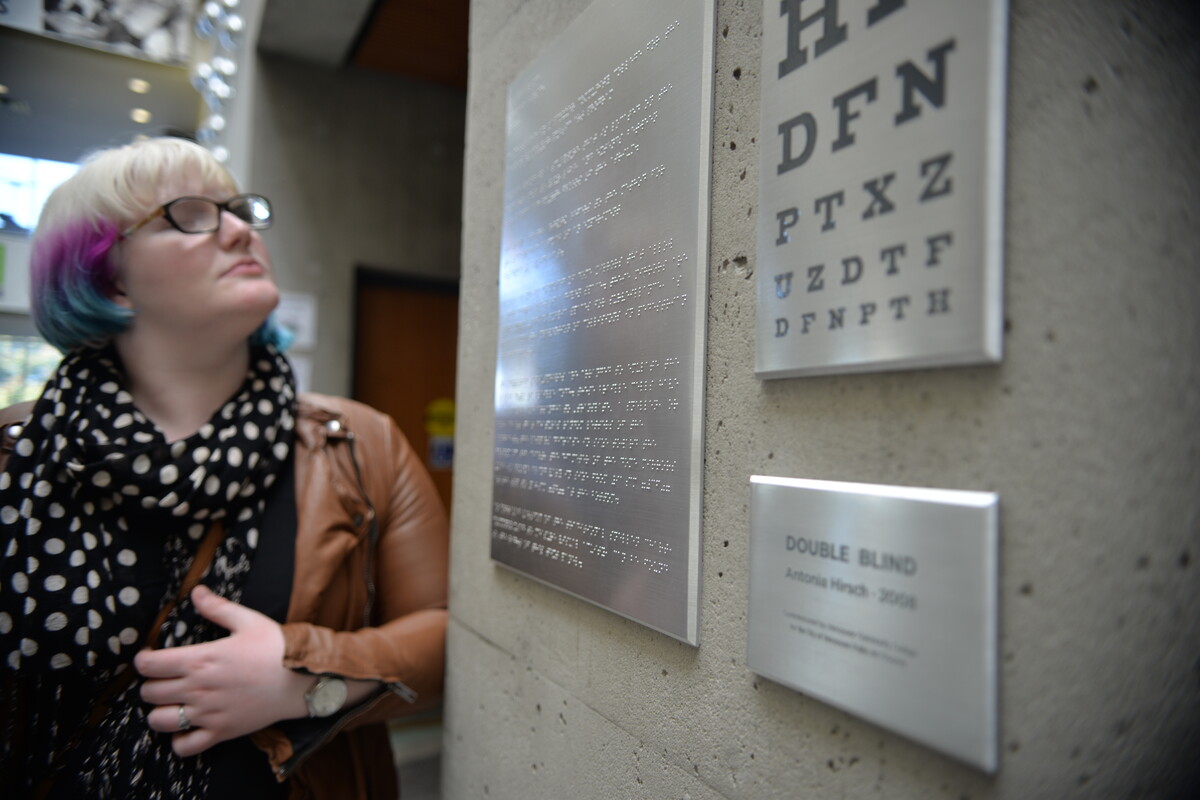 As the demand for Braille materials such as wayfinding signage is on the rise, it is important to avoid some pitfalls that can hinder accessibility and communications. 
Insufficient spacing: It is important to follow Braille spacing standards to ensure that there is enough space between Braille dots, characters and lines to prevent the text from blending together, making it difficult to read. 
Braille positioned too high or low on signage: When Braille is not positioned at the correct height and orientation, it becomes difficult for users to locate and read the text by touch. 
All Braille Is the Same: The code varies across languages and has rules and contractions that are different from one language to another. So, insure to use the appropriate code for each language. 
All Braille users know contracted Braille: Using only contracted Braille will prevent a large portion of your intended audience from accessing your message. As Betty mentioned, it is recommended to use uncontracted Braille on wayfinding signage of ten words or less. 
Insufficient training for sighted people on producing Braille materials: Companies should invest in training their employees responsible for printing Braille content so as to guaranty quality and accuracy. 
To avoid these common pitfalls, Betty advises manufacturers of English and French Braille to work with Braille Literacy Canada, the Braille authority in the country, to ensure that the Braille produce on wayfinding signage is correct and legible.