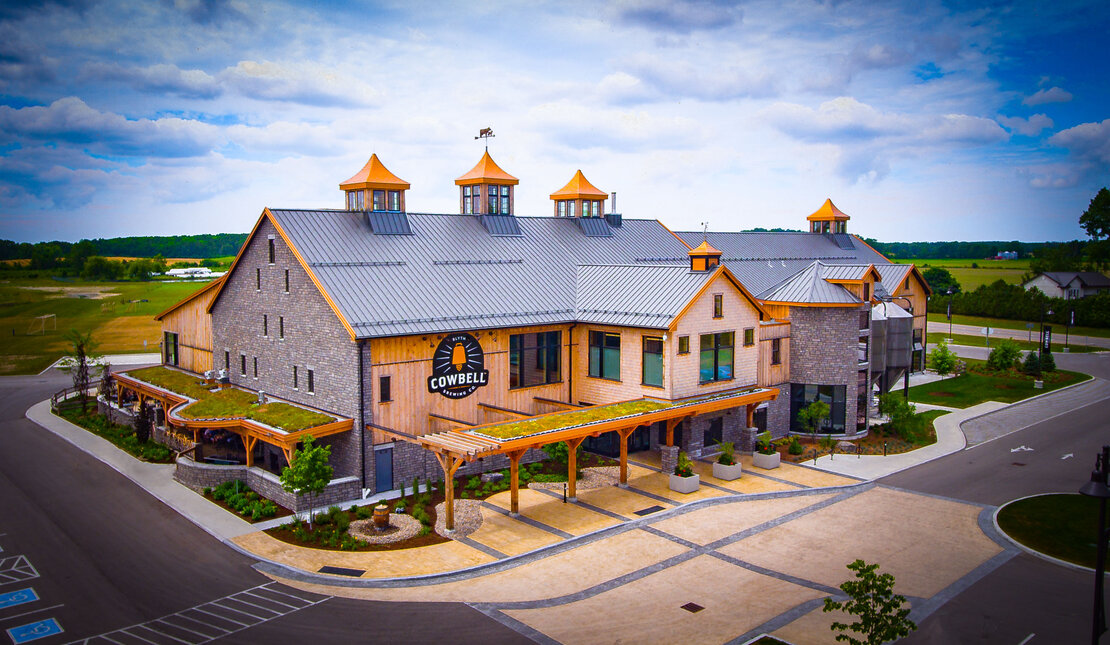 Community is a Family Tradition
Family-owned Cowbell Brewing Co. in Blyth, Ontario, is about much more than beer. For the Sparling family, their 111-acre brewery carries on an important family tradition of creating local economic development and building a strong community. 
According to Cowbell's Chief Development Officer and co-owner Grant Sparling II, it began just after World War II when his grandfather moved to the small town of Blyth, opening up several small businesses. Even though he wasn't born there, the townsfolk showed a great amount of support which he quietly repaid in many ways. 
Says Grant: "That inspires a lot of what we do here—whether it's the investments in technology we've made, increasing efficiency, incorporating accessibility, or establishing the Greener Pastures Community Fund that supports Ontario's four children's hospitals," explains Grant. 
Achieving Gold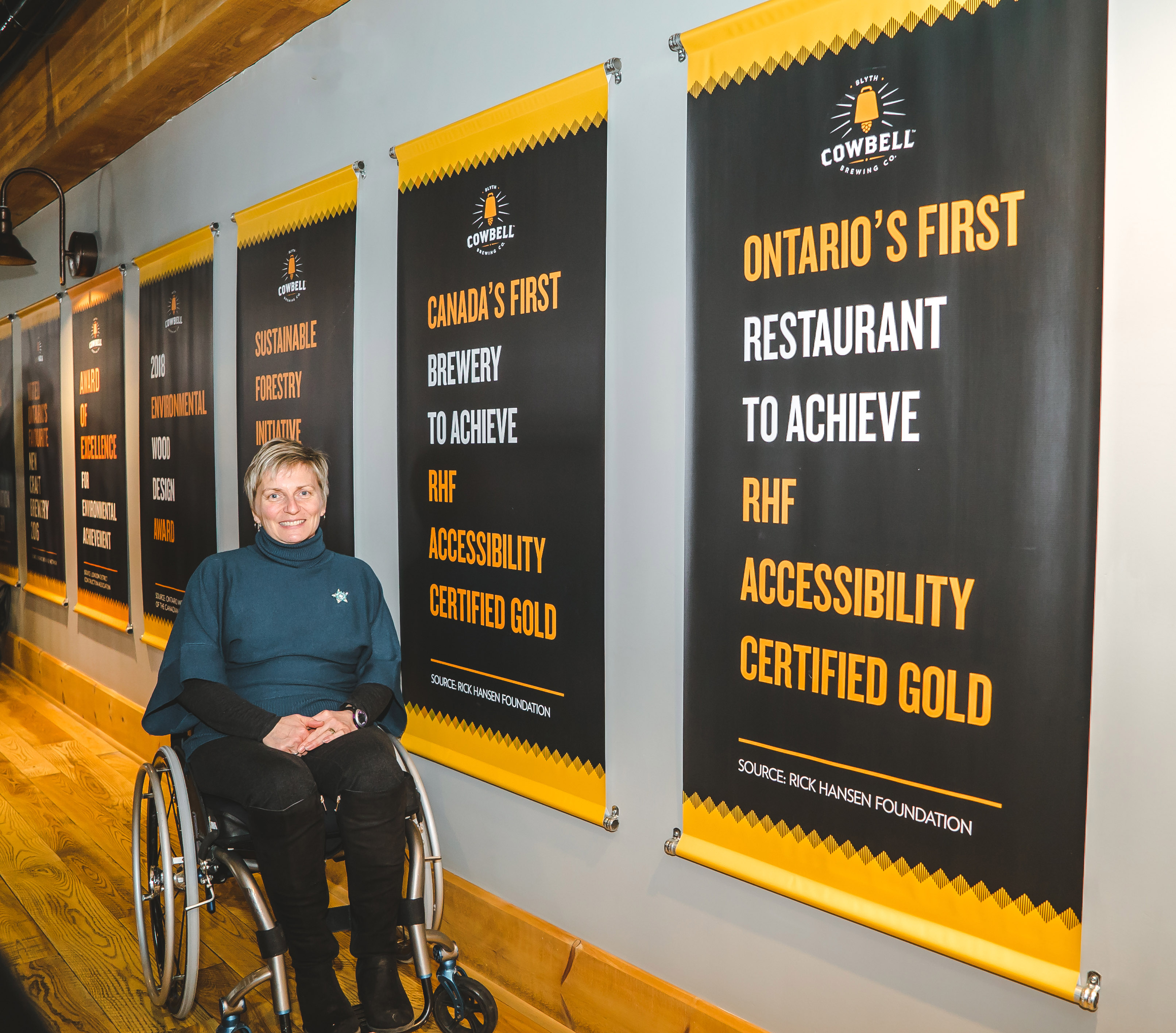 All of these initiatives were brought into Cowbell Brewing from day one, so that a sense of community and social justice was embedded into their culture. For Grant, it's the obvious route: "We just believe in trying to do the right thing and supporting others that in turn support us."
Part of this means eliminating barriers to ensure the built environment of the brewery is welcoming for every person that enters the doors, including their 160 employees. The family business proved this is just as doable as making good beer after achieving RHF Accessibility Certified Gold. Cowbell is the first brewery in Canada, and the second organization in Ontario, to receive this gold certification, earning 90 out of a possible 100 for its accessibility. 
Learning from each other 
The community has indeed lent a helping hand, particularly when it comes to accessibility. Cheryl Peach and Julie Sawchuk are two individuals who helped educate the Cowbell team and incorporate accessibility, literally from the ground up.
Peach is a former educator who has helped develop a program for children with vision challenges, and has chaired the board for the Accessibility for Ontarians with Disabilities Act. She supplied resources and assisted with awareness training so Cowbell employees could appreciate and understand the specific challenges people with different abilities encounter. 
As both a wheelchair user who visits regularly as a customer, and a designated RHFAC Professional who rated the site, Julie Sawchuk provided integral input. In one of Cowbell's videos, Julie says, "I love coming to Cowbell Brewing with my family because I don't need to think about any accessibility issues, from getting into the building to sitting at tables, to using the washroom. For me, it just makes my life that much easier."
A Fully Accessible Community Hub
Building code isn't enough to serve all the needs of individuals with varying disabilities, and Cowbell wanted to ensure the brewery and restaurant was accessible for all. As Grant says, "Really it wasn't much of a conversation, we were going to do it so we did." Simple as that.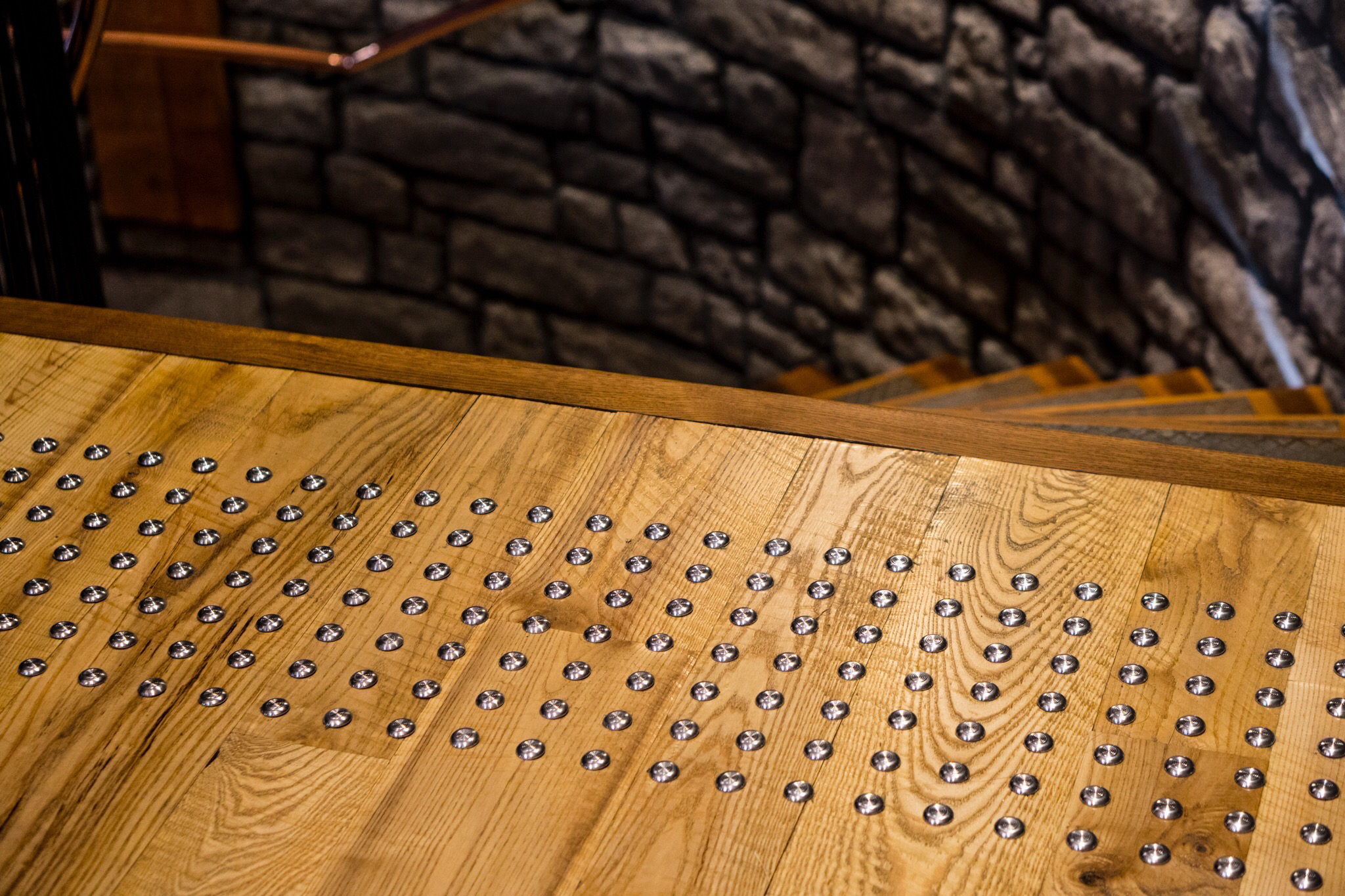 The building has accessible features throughout, including:
Accessible parking spaces
Wide entrance with heated walkways for icy days
Automated doors
Contrasting colours and bandings
Universal service counter
Tactile elevator symbols
Tactile warning strips at the entrance, edges of exit stairs, and prominent areas
Two universal washrooms, one with an adult-size change table
Guided tours upon request
Self-guided tour scripts of the brewery available in 10 languages 
One of the more unique features is a catwalk which patrons can either take the stairs or elevators up to in order to view the brewing process. This allows people to view the behind-the-scenes making of the beer, at any time throughout the day. It also eliminates potential mobility barriers such as hoses or water on the floor.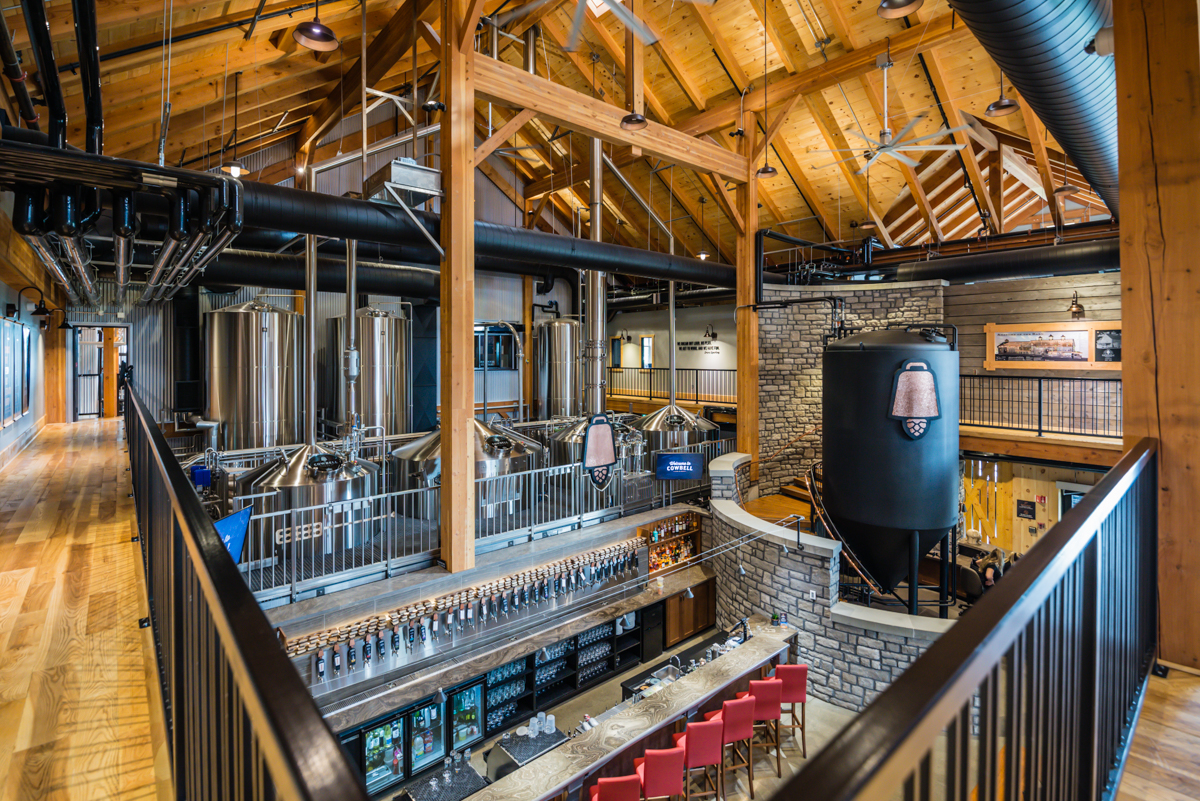 An Inclusive Culture
Social isolation is particularly common amongst people with disabilities, and the RHFAC program reinforces the need for spaces that facilitate social interaction. Cowbell Brewing is a great example of making this work for the entire community's benefit. 
The need for accessibility extends to people with temporary disabilities, parents with strollers, and seniors—the latter of which makes up about half of Cowbell's clientele. The brewery and restaurant is a place where people of all abilities and ages can gather and connect. 
Mikayla Ansley, a young local with vision challenges is featured in one of Cowbell's videos. In the video, she explains how Cowbell's features, like large-print menus and stairs with contrasting texture, helps her feel more independent: "It is really important that I can read the menus and go to the washroom by myself, because when I get older I'm not going to go everywhere with my mom." Seeing her enthusiasm and appreciation was incredibly meaningful for Grant and the team.
"Oftentimes, we get caught up in the physical requirements, but the people that occupy the space can make a big difference," notes Grant. This is the accessibility feature he is most proud of: the people. The combination of an inclusive built environment and a culture that promotes diversity is what makes this spot truly accessible and truly special. 
Oh, and the beer—brewed by Beer Sommelier Stephen Rich—isn't anything to scoff at either. With a range of brews from an approachable lager to a mango milkshake IPA, their beer, like the brick and mortar of the brewery itself, has something for everyone.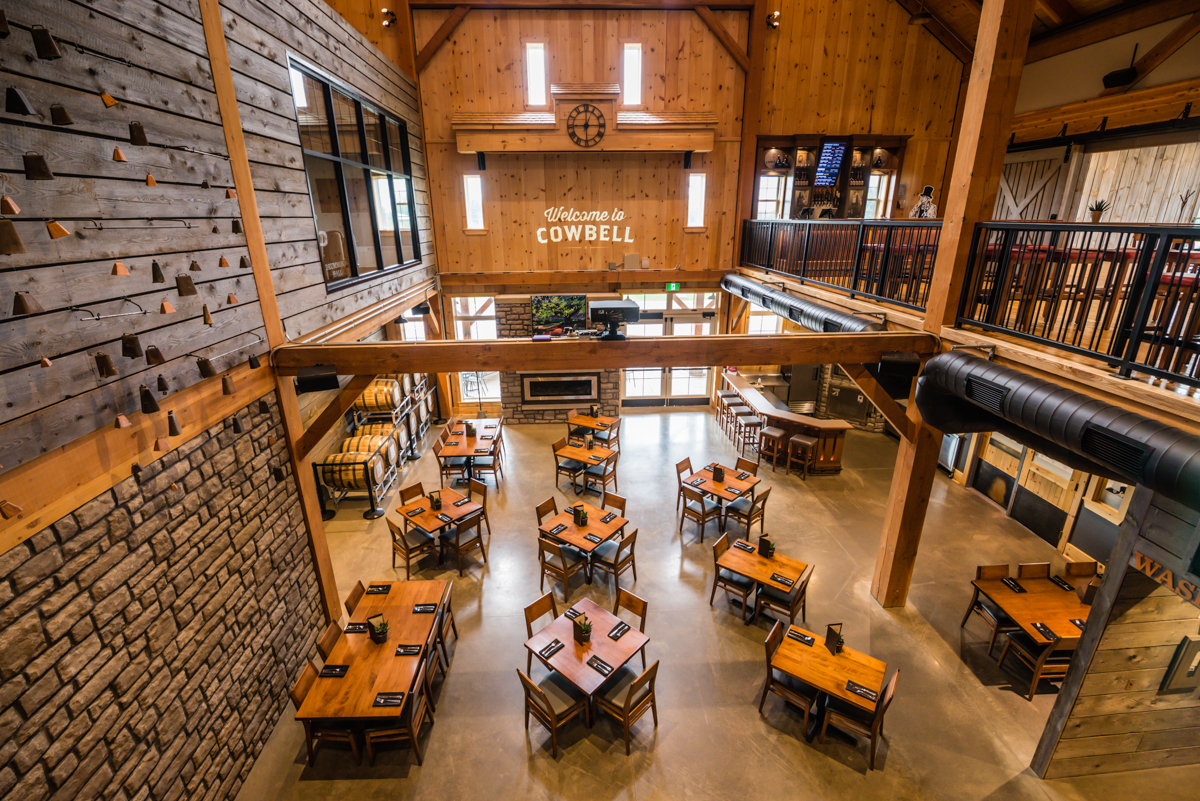 ---
Become a Leader in Accessibility