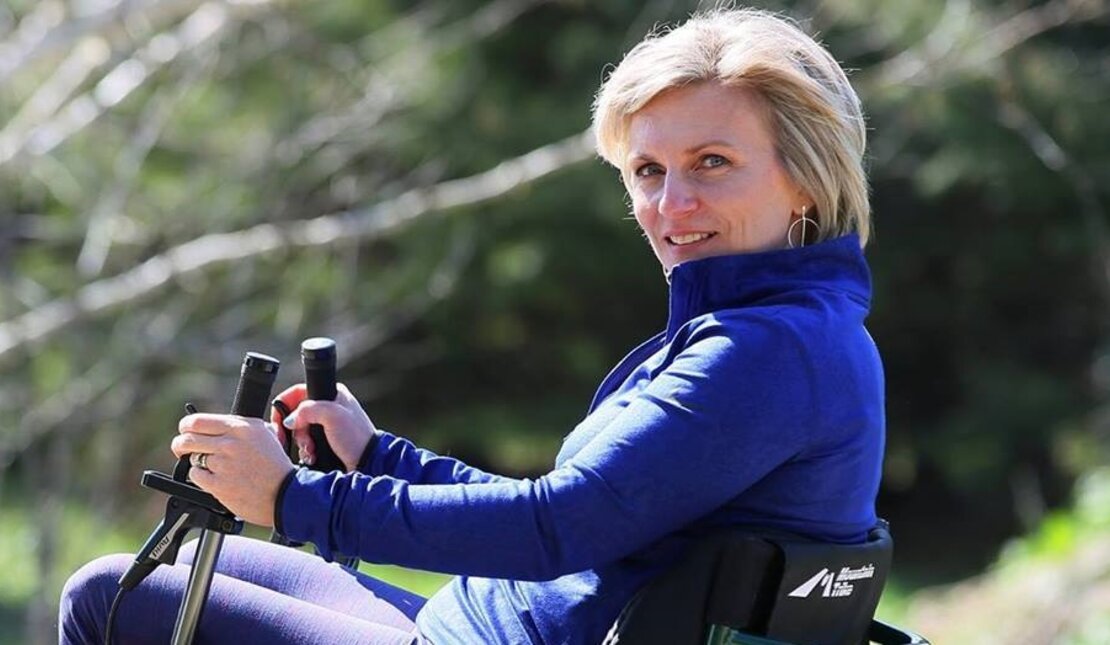 By Madeline Barber
On January 15, 2019
Community Spotlight
When Julie Sawchuk is out in her small town of Blyth, Ontario, complete strangers often stop and thank her. "It's easy to tell who I am," she laughs, "I stick out, and I put myself out there." The thanks she receives are from community members who appreciate her work as an accessibility advocate.
It was only three years ago when Julie found herself in the hospital after a serious injury causing her to require the use of a wheelchair, and she remembers what a challenge it was to think positively at that point. In an effort to lift her spirits, a friend decided to write a letter to Rick Hansen, and soon after a reply arrived for Julie. It was a letter from Rick reminding her of everything he had accomplished while in his wheelchair, proving there was still so much she could achieve. This was a very positive point in her recovery, and she's since taken on a similar outlook.
Becoming an Ambassador of Accessibility and Inclusion
It came to Julie's attention that the Rick Hansen Foundation has Ambassadors—people with disabilities who deliver presentations to schools and communities about what it's like to live with a disability. If anyone could engage with students it was Julie—before her accident she was a passionate teacher. 
Julie says the Ambassador Program is an important way to show students why accessibility is critical. "For kids who don't have a person in their circle of family or friends that have a disability, it gives them an opportunity to speak to or even just listen to them. It gives them an opportunity to see and hear that we have regular lives too, and those regular lives are complicated by things that they never even have to think about, like the slope of a ramp."
Since becoming an Ambassador, Julie has delivered several engaging presentations in which she shares what it's like to live with a permanent disability. She uses pictures to illustrate that she still takes part in the activities she enjoyed before her accident, like cross-country skiing, it just looks different now.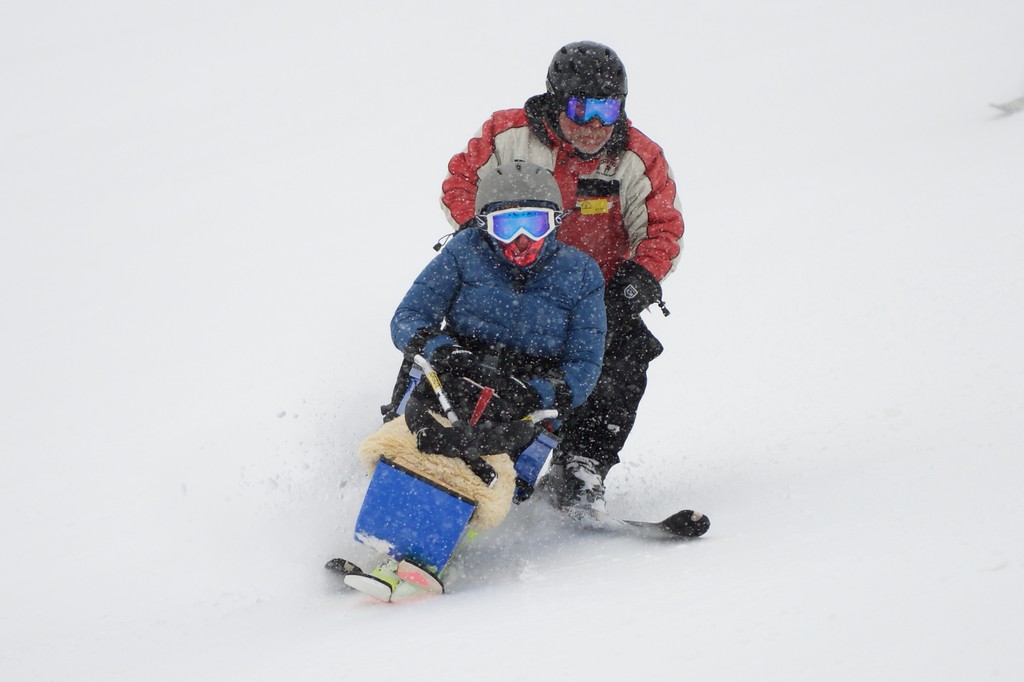 One particular presentation Julie delivered to a group of students in Avon Maitland's SOAR program made quite the impression. A student, who typically gives one-word answers when his dad asks how school was, talked nonstop that afternoon. The Ambassador presentation made such an impact on him that he wanted to share every detail about it to a surprised and delighted parent. 
Being an Ambassador is a rewarding experience for Julie who is happy to give back to the community and continue educating young people. "From a personal point of view it helps me see that good things can come from a terrible situation. Because that's what it was for me, my accident was a terrible situation. I didn't think I'd teach again, but I am, just in a different way and a different subject," she says.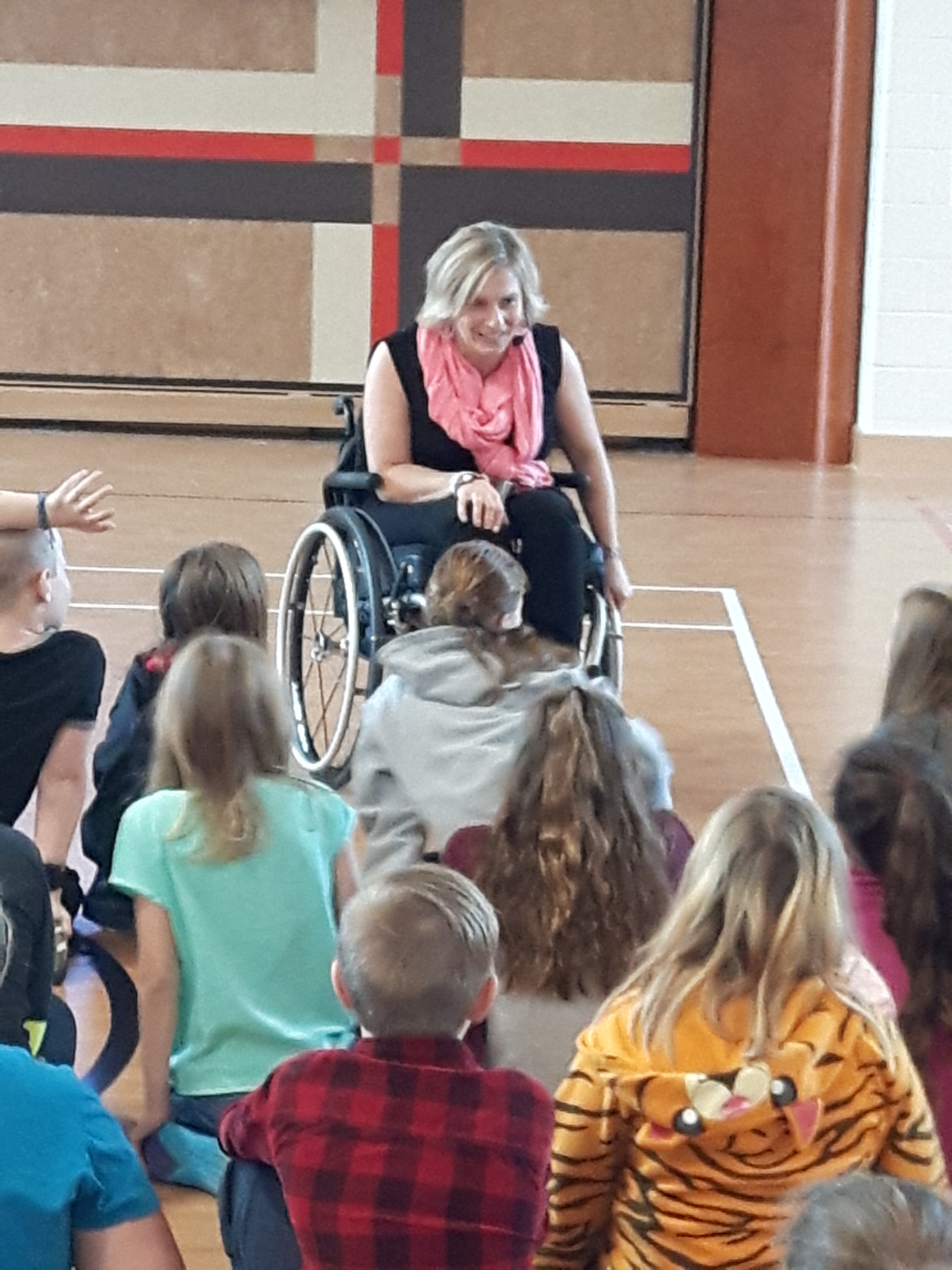 Increasing Accessibility in the Built Environment
As someone with a physical disability, Julie runs into barriers every day. Something as simple as a few steps up to a door can make attending an appointment impossible, so she does what she can to raise awareness. 
Other than her work as an Ambassador, Julie also writes a column in her town's newspaper Blyth Citizen, and is a part of her local accessibility advisory community. And she's only just getting started. Through her work as an Ambassador, she learned about the Rick Hansen Foundation Accessibility Certification™ (RHFAC) program. The program has designed the first ever set of national accessibility standards for meaningful access in the built environment and offers training on the practical application of Universal Design. Training is now taking place across the country in Vancouver, Calgary, Toronto, and Halifax.
When she took the program, there was a diversity of people enrolled: architects, building code specialists, someone who assists people with visual challenges, and another who has a son with a spinal cord injury. Everyone was able to learn from each other. Those that were educated in design and code were particularly appreciative learning the perspective of those with a disability. Julie says, "It just reinforced the fact that you can study it all you want, but until you talk to the people who are affected by it on an everyday level, you're not going to know everything that you need to know."
The Rewards of Accessibility 
Now a designated RHFAC Professional, Julie has already begun rating sites, helping organizations become more inclusive. "I'm really excited about it. I'm hoping that it will become something that people will seek out." With contagious energy, she says there is an exciting project up ahead, but can't yet reveal what it is.
Being an RHFAC Professional has given Julie further opportunity to use her skills from her days as a teacher to educate others about accessibility, and continue being an advocate for persons with disabilities. 
It also came with another big perk—empowering her to design her dream house. "I applied my skills as an RHFAC Professional to build a completely accessible home." Julie worked with architects to develop plans and spoke with contractors every day. The final result is a home that meets all of her needs, one where she was able to cook her family's Christmas dinner herself. "It was a total game changer".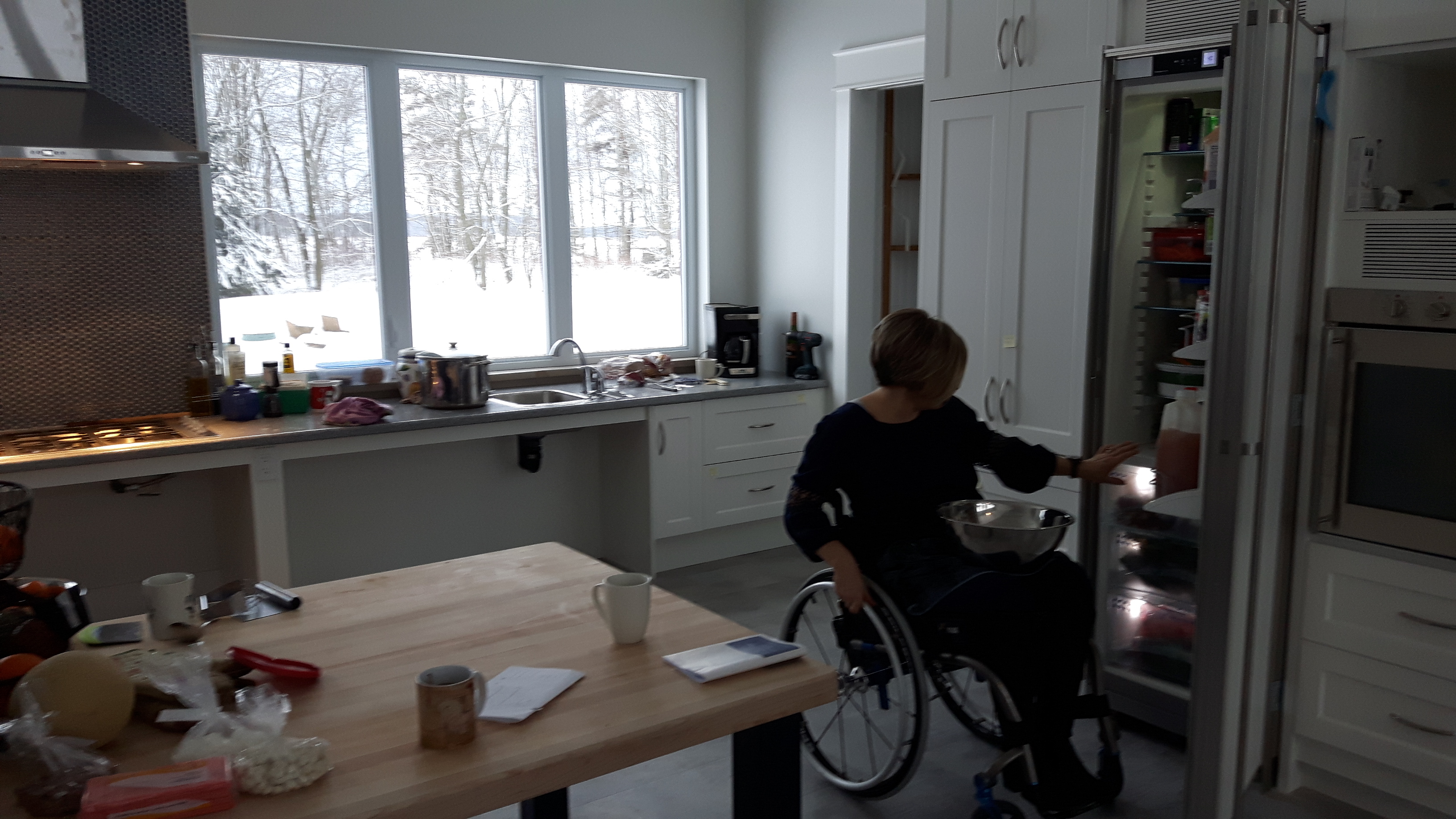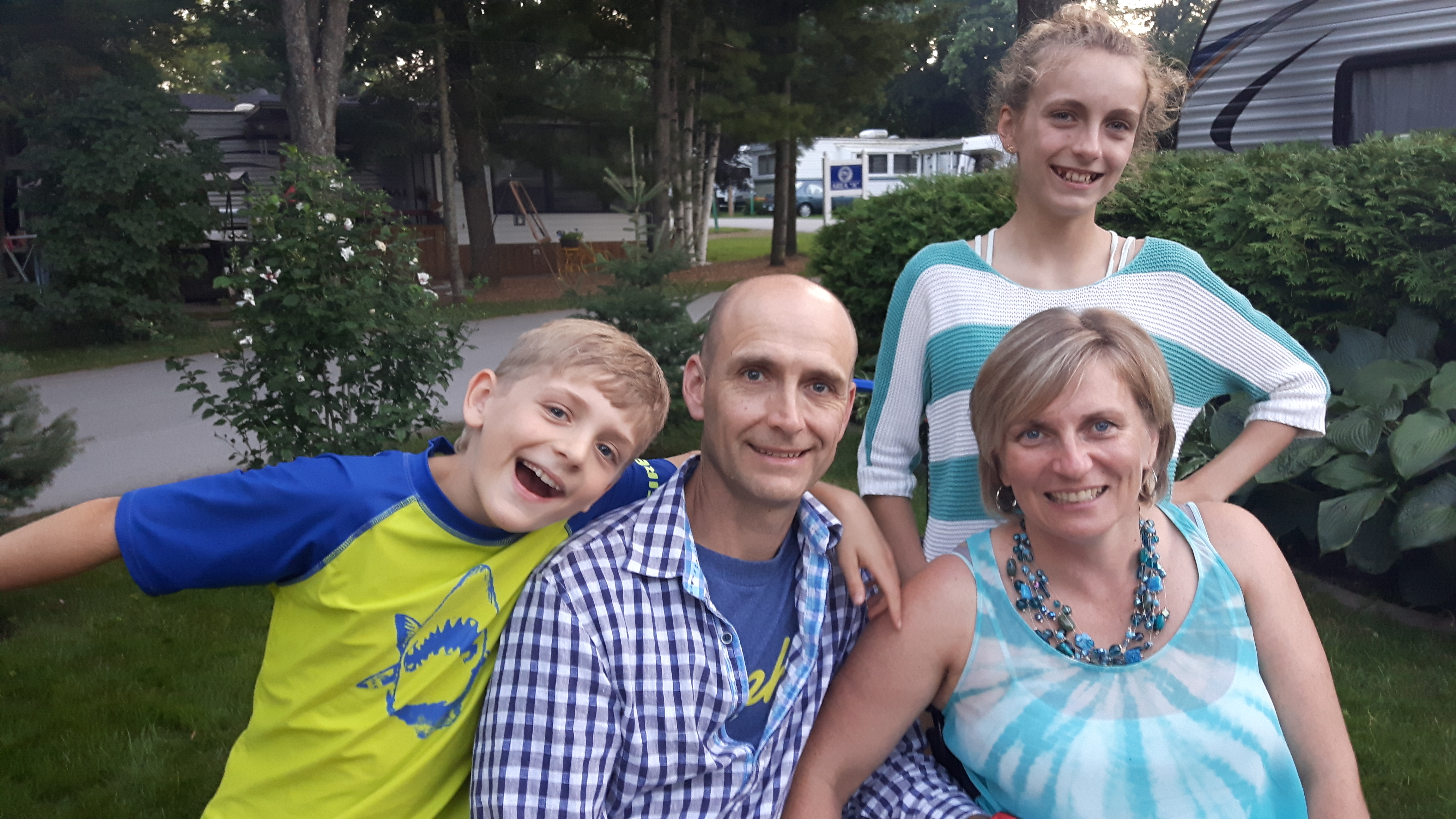 Book a free Ambassador presentation at your school or workplace and watch inspiring stories like Julie's start a meaningful conversation about disability and inclusion.