Introducing Rick Hansen Foundation Accessibility CertificationTM (RHFAC) v3.0 – building a world for everyone, everywhere.
Effective May 19, 2020, all new ratings will use RHFAC v3.0. This new version builds upon the previous rating survey to provide organizations with a snapshot of the overall level of meaningful access of their sites and demonstrate their commitment to accessibility.
Over the past 14 months, the RHFAC Technical Subcommittee developed RHFAC v3.0 by reviewing each category of the Rating Survey, providing input, and incorporating feedback gathered from:
People with disabilities representing those with vision, hearing and mobility disabilities;
The RHFAC Experts Taskforce representing disability organizations such as Canadian Hard of Hearing Association, CNIB, BCANS, Canadian Council on Rehabilitation and Work, March of Dimes, Barrier Free Canada, MS Society, Easter Seals Canada, and the Canadian Association of the Deaf;
Leading architects and designers; and
RHFAC Professionals who have collectively rated over 1,250 buildings to date.
Major updates include:
New mandatory requirements for sites to achieve "Accessibility Certified Gold" – the highest tier of certification – beyond a rating score of 80%. Examples include a primary entrance must be accessible, audio-visual alarms, safety warning features, and assistive listening and communication enhancement technology must be present (where applicable);
Increased weight to features essential to providing meaningful access to those with vision and hearing disabilities;
The incorporation of emerging technologies that are required for people to access the built environment (e.g., self-service information and transaction kiosks, new elevator technologies, and other communication systems); and
Guidance on innovation (bonus) points to encourage design teams to enhance their project's accessibility.
The RHFAC Training course will be updated in Fall 2020 to align with RHFAC v3.0. RHFAC Professionals who have already taken the course will be provided with additional training and must pass a knowledge test before conducting ratings using RHFAC v3.0.
RHFAC is committed to being a leader in accessibility to remove barriers and ensure people with disabilities are living to their full potential. To help achieve this, we plan to update the RHFAC Rating Survey every three years to ensure the program remains on the forefront of innovation, and we continually welcome input from industry professionals and the disability community.
For more details, download the RHFAC v3.0 Rating Survey.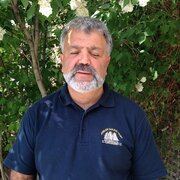 "I was pleased to be a member of the RHFAC Technical Subcommittee, on behalf of CNIB Foundation, and provide input in the development of RHFAC v3.0. Only when the built environment is designed with the needs of all visitors, including those with sight loss, can it be considered to be truly inclusive."