The Difference Making superpower of making everyone feel like they fit in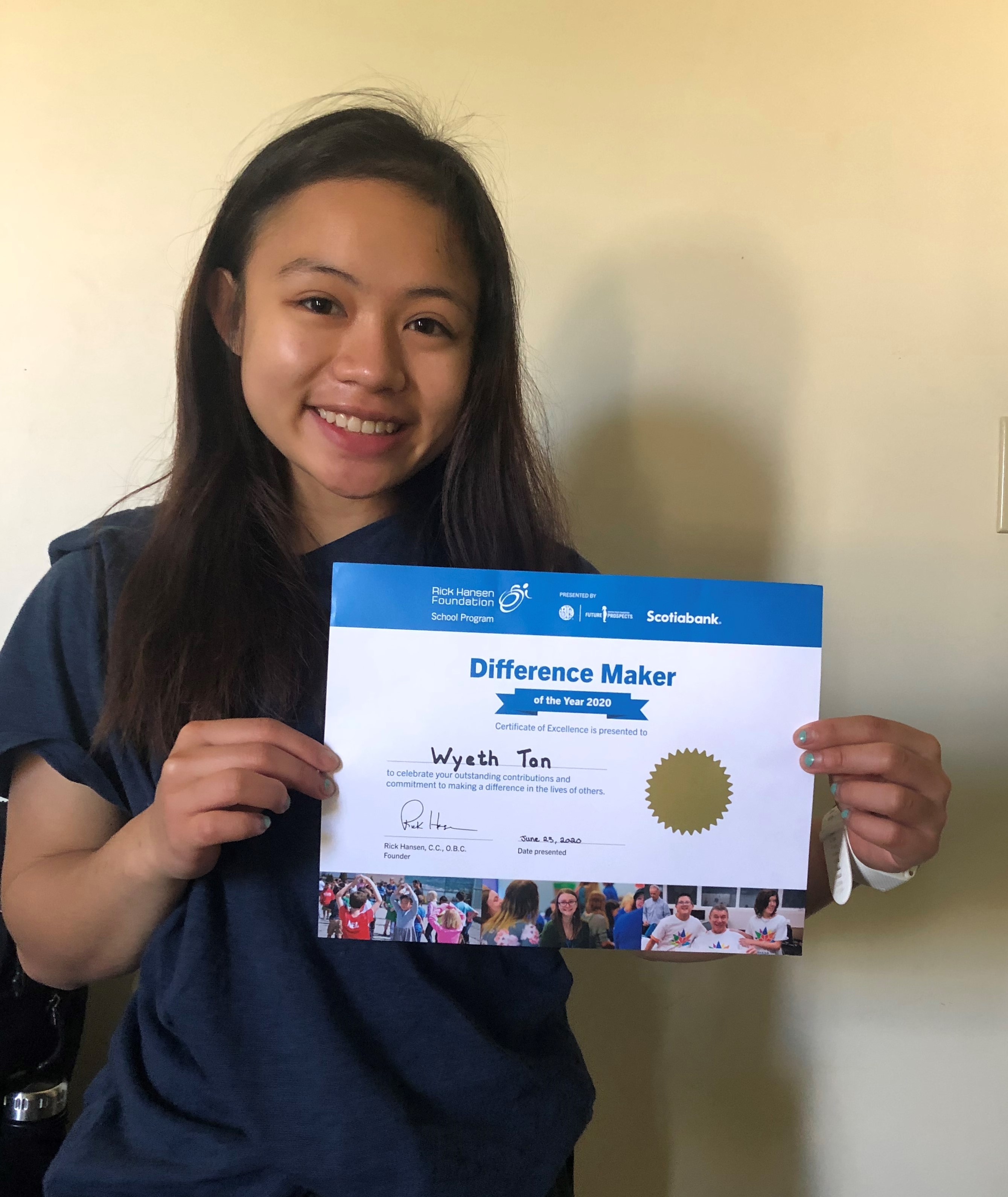 As far back as she can remember, Wyeth Tan has always wanted everyone around her to feel like they fit in. "Everyone deserves to feel a sense of belonging," she says.
Wyeth is a Grade 9 student at Edwin Parr Composite School in Athabasca, Alberta. In P.E. class one afternoon, she noticed that a classmate from a younger grade, Rose, who has Down syndrome, would always sit on the sidelines and not participate during class. "One day I decided to ask Rose to be my partner for a game," Wyeth says, "and that was the start of our friendship."
Encouraged by both the progress they were able to make in P.E. and the connection they'd forged, Rose and Wyeth decided to team up for the local Special Olympics Unified Sport competition, which brings together people with and without cognitive disabilities to compete together in sports. The guiding principle of the program is that training and playing together is a quick path to friendship and understanding.
"Other students look up to Wyeth as a role model. She has this gift of being able to make anyone smile and feel special," says Kayla Hardy, a teacher at Edwin Parr Composite School who nominated Wyeth as a Difference Maker of the Year.
"Inclusion doesn't have to involve inventing something new or undertaking a huge project — it's possible to make a big difference simply by making everyone around you feel like they belong."
When Ms. Hardy shared the news that Wyeth was being recognized as a Rick Hansen Foundation School Program (RHFSP) Difference Maker of the Year, Wyeth was surprised, having given little thought to the impact she'd been making. "When I found out, I was shook!" she says. "And really happy. I didn't know I was making a difference in our school."