Jarrett Yaworski: Difference Maker Journey Began with a Love for Wheelchair Basketball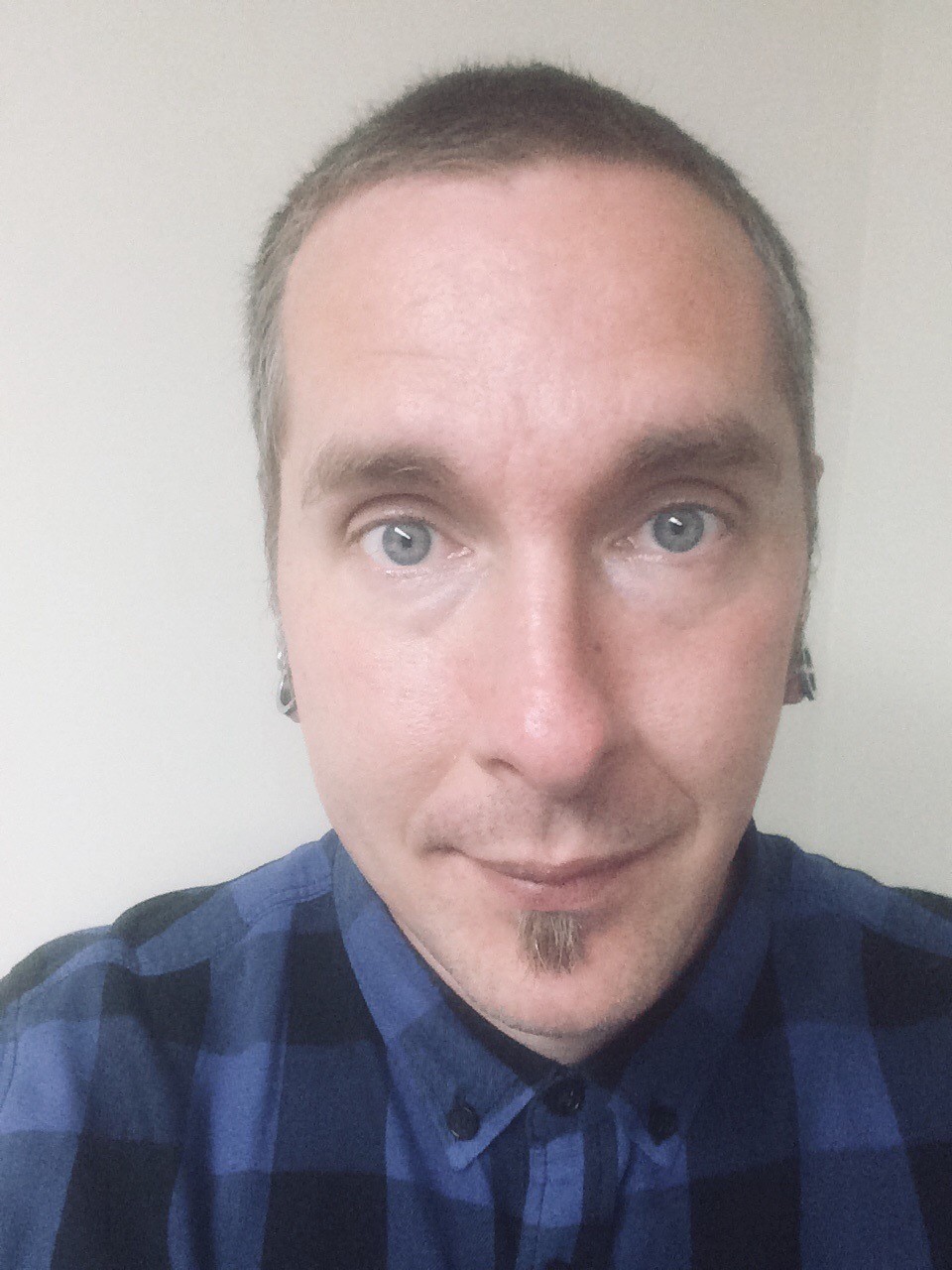 Jarrett Yaworski loves sports. He grew up playing ice hockey and tacked on basketball, football, ball hockey, squash, and long-distance running to the list. 
In November 2013, he added wheelchair basketball when a friend invited him to volunteer with the Manitoba Wheelchair Sport Association (MWSA). Jarrett was hooked. 
"That was a pivotal life moment. I was not aware wheelchair basketball was inclusive," recalled Jarrett. "Being introduced to wheelchair basketball absolutely influenced my eyes to look at physical space differently. It reshaped my understanding of how attitudinal barriers continue to persist negatively. 
"I can honestly say that accessibility was something that was not a consideration for me," he added. "Inclusion was, however it wasn't in the context of disability. Needless to say, I live in the world of accessibility and inclusion now and consider myself to be a strong ally and advocate for the disability community here in Manitoba." 
Jarrett, now the head coach of Manitoba's wheelchair basketball program, said he was surprised by how inclusive wheelchair basketball was as it's a sport for athletes both with and without physical disabilities. Those who had a physical disability made up some of the youngest athletes on the court, some as young as 12. This made for an interesting mix as the team embarked on a 15-month journey to prepare for the Under-23 tournament as part of the 2015 Canada Winter Games.  
"My lasting first impression, though, was realizing my immediate disappointment in not having been introduced to this sport as a child!" said Jarrett. "Never in all my years of sport experience had I been so intrigued and enthralled by what I now know as arguably one of the world's most dynamic, frenetic, tactical, and technical sports."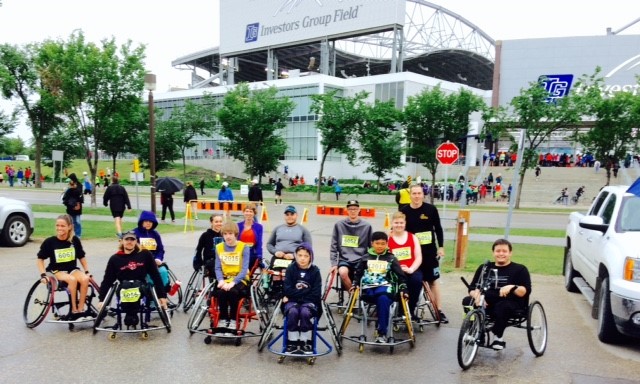 It's About Connection 
Jarrett has gone above and beyond his role as head coach. He's created training groups for events such as the Manitoba Marathon, and with the recognition of changing the accessible sport landscape, Jarrett brought together organizations and former Paralympians to create a celebration of accessible sport in the province. From this sprung the Accessible Sport Hall of Fame and Accessible Sport Connection Manitoba, an organization that reduces barriers to information about accessible sport and recreation with the creation of a central hub. 
While many sports ground to a halt due to the Covid-19 pandemic, it didn't stop Jarrett from maintaining contact with his athletes. He arranged meetings over Zoom as well as one-on-one visits when it was safe to do so. "We had to make sure to pick more tolerable winter days as being outside in Winnipeg isn't always enjoyable," he said. "Sport is the thread that ties us together. Connecting was as important for them as it was for me." 
Given all that, it's no surprise to hear Jarrett is a 2021 recipient of the Rick Hansen Foundation Difference Maker of the Year Award. 
"I was taken aback and flooded with a great sense of honour and humility," said Jarrett upon finding out about the award. "It is also super cool to be alongside Simon the Scientist as the other Manitoban to receive this award. On some level, the award is validating. On some level, it is reassuring, rewarding, and energizing. On another level, it has no impact as I would be doing what I have been doing regardless."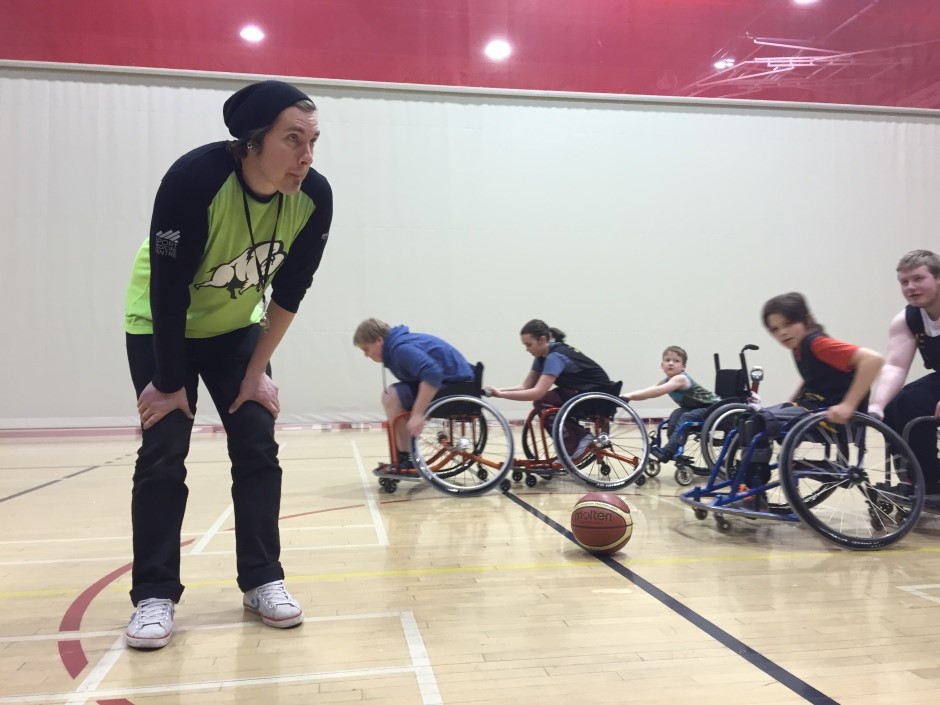 Manitoba is the perfect place for the Accessible Sport Hall of Fame as Winnipeg hosted Canada's first accessible sports competition in 1947. Additionally, wheelchair rugby – also known as Murderball – was started by five Winnipeggers in 1977 who wanted a sport designed for their functional abilities. Jarrett dreams of wheelchair basketball reclaiming its position in the province (Canada's men's wheelchair basketball team won silver in the first Pan American Games held in Winnipeg in 1967). 
"Manitoba was once one of the top provinces in Canada for wheelchair basketball and I absolutely want to return to being that. For me, it isn't about winning medals; it's about creating and maintaining a safe place whereby people of all abilities can enjoy this sport and develop a positive relationship with the program and all of our participants."