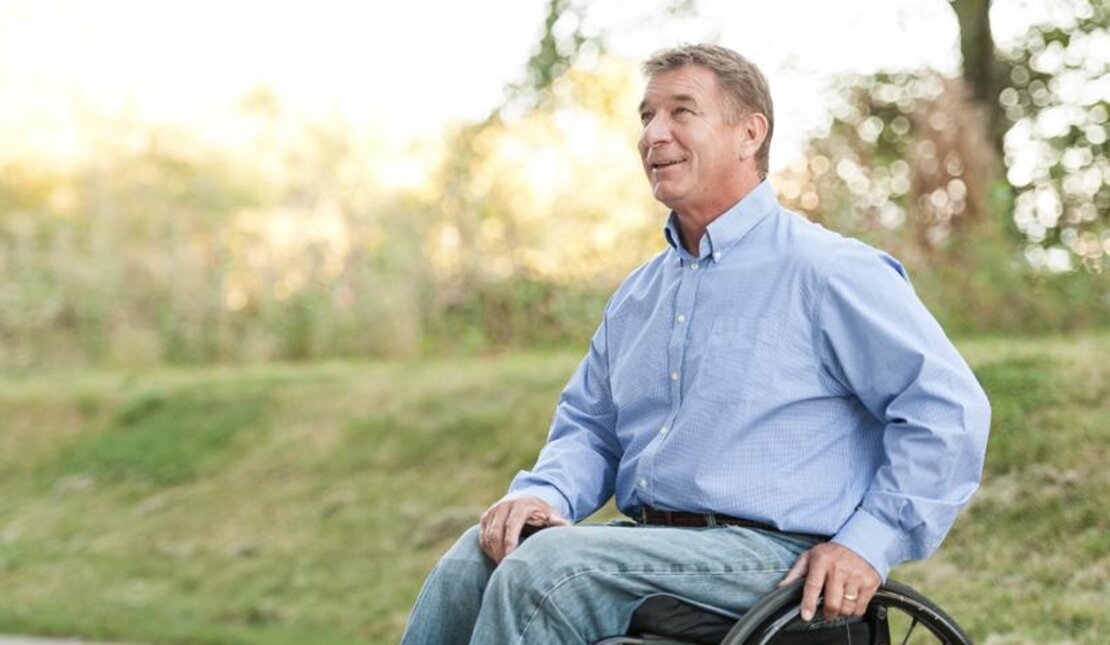 December 3rd is the UN's International Day of Persons with Disabilities. This year's theme is "Inclusion Matters: Access and empowerment for people of all abilities." Today, more than one billion people around the world have some form of disability. This population faces all kinds of barriers every day, one of the biggest being a lack of universal accessibility. But how do we solve this massive world problem? The solution begins right here at home.  
In Canada, one in seven people are living with a disability, and with our aging population, this number is estimated to grow to at least one in five by 2030. Some people may look at these statistics and feel fear, but I see an opportunity to prove that having a disability doesn't have to hold anyone back. I see an opportunity to ensure that by 2030, Canada is the most accessible country in the world. I see an opportunity to replace fear with hope. 
I believe that if Canada acts now, we have a unique opportunity to become a world leader in accessibility—not just because it's the right thing to do, but because Canadians agree that accessibility should be a human right. 
The Rick Hansen Foundation and the Angus Reid Institute recently conducted
a national survey on disability and accessibility
, gathered from a random sample of 1,527 Canadians. The report reveals an urgent need for change. 
According to the survey, Canadians see massive gaps in accessibility within their own communities, and believe Canada should be a leader in removing barriers.
Ninety per cent of respondents strongly agree that accessibility is a basic human right and not a privilege, and indicated that communities have a long way to go to reach the ideal level of access for all. 
When asked to rate the current state of their own communities versus how accessible communities should be, the public saw vast room for improvement. 

The public also believes Canada should be a world leader in accessibility, feeling strongly that ensuring people with physical disabilities can fully participate in life should be a high priority for our country. 

It's now time for public and private sectors, government, organizations and businesses to join together to make Canada a leader in accessibility. With Canada's 150th birthday around the corner, we have an even greater incentive to work together to remove barriers as a gift to Canadians. 

One of the most significant barriers people with disabilities face is access to their built environment. Solutions are hindered by the absence of a universal way to measure the problem and progress against it. The Rick Hansen Foundation has set out a multi-year strategy to increase awareness, change attitudes and become a catalyst for improving accessibility for people living with disabilities in Canada and around the world.

We first plan to invest in research to establish benchmarks that will inform a strong business case for accessibility by showing the enormous economic opportunity of enabling people with disabilities. 

Building on findings from our research, we will collaborate with partners to be a driving force in the development and implementation of key policies and programs that break down physical barriers for people with disabilities.

Working with private and public sector organizations, we intend to create tools that will measure levels of accessibility and identify ways to remove barriers in the built environment.

But in order to move from commitment to action and reach these goals, collaboration will be key. Throughout our work, we plan to continue connecting thought leaders and influencers who share our vision. 

Join our global movement to remove barriers and liberate the potential of people with disabilities. Let's never give up on our dream of an accessible and inclusive world.