Thanks to your support, together we continue to improve the lives of people with disabilities by raising awareness of the importance of accessibility and inclusion and removing physical barriers. Here are some highlights of what we accomplished together in 2018/19.
Hero
Accessibility Matters
RHF partnered with the Angus Reid Institute to conduct public opinion research amongst 1,800 Canadians. Key findings include: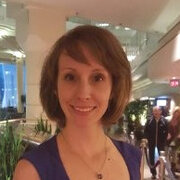 "Accessibility is not a nice thing to do, it's ensuring that every community member is welcome."

Hero
Accessibility in Motion
Rick Hansen Foundation Accessibility Certification (RHFAC) gained momentum last year, and continues to provide ratings for organizations looking to understand and improve their building's physical accessibility.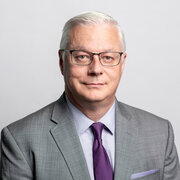 "Accessibility is one of our top priorities and is a key part of our success as a world-class hub. Gold Certification from the Rick Hansen Foundation is a testament to our ongoing efforts to better serve our passengers, partners and communities—and is a milestone we are very proud of."

Hero
Awareness in Motion
To create real change, it is vital to communicate the importance of improved access and inclusion and rally the support of Canadians.

Hero
Youth in Motion
Educating youth through the Rick Hansen Foundation School Program (RHFSP) helps inspire the next generation of accessibility champions.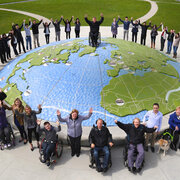 "The Ambassador presentation allowed the students to think about inclusion and accessibility from the eyes of an individual that has lived with these challenges most of her life. I also wanted my student, who's in a wheelchair, to see that he can have a voice and is not alone."

Hero
SCI Research in Motion
Through RHF, you help support the innovative efforts of the Rick Hansen Institute (RHI), which is dedicated to advancing Spinal Cord Injury (SCI) research, cure, and care. Over the years, RHI has contributed to:
Image
Hero
Read Full 2018/2019 RHF Annual Report