Meet Brody Moore, a 2020 Difference Maker of the Year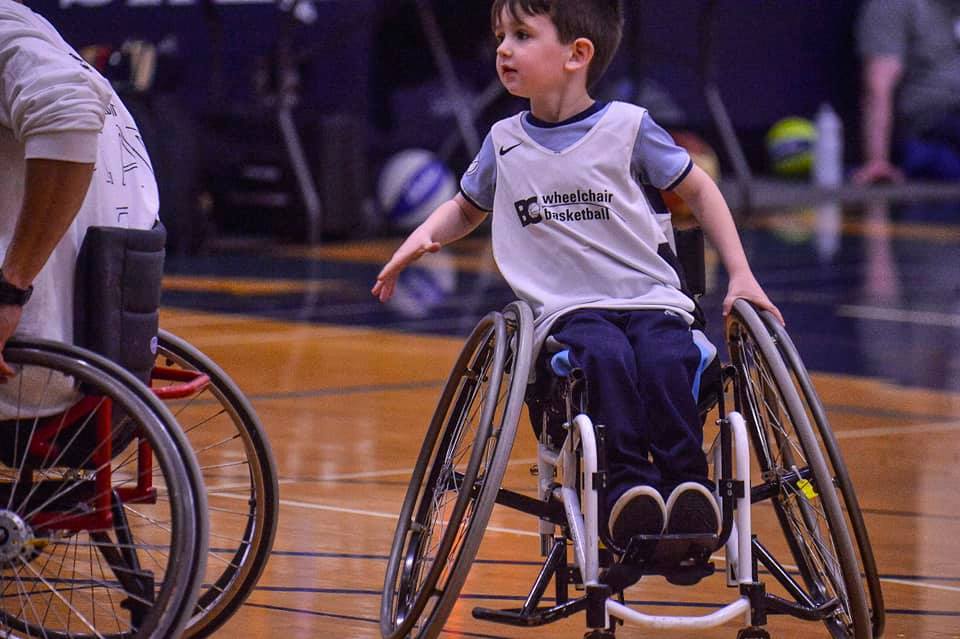 At just six years old, Brody Moore has demonstrated a capacity for inclusion beyond his years. Attending a wheelchair basketball game as a toddler, and seeing players zoom and spin on the court, sparked a love for the game in Brody that has developed into a full-blown passion.  
While he doesn't have a disability, he remains an avid participant in wheelchair basketball and an ambassador for the Let's Play program, an initiative of the BC Wheelchair Basketball Association that provides access to sport wheelchairs and other resources that help kids with physical disabilities experience the joy of sport. It is this dedication and focus on inclusion that led Brody to win one of the Rick Hansen Foundation's Difference Maker of the Year awards.  
"If the entire world could be seen through Brody's lens, we'd be much better off!" says nominator Marni Abbott-Peter, Executive Director of Let's Play. "While at Let's Play events, he's sure to include everyone, always introduces himself and asks other kids to play with him. He's an advocate and great recruiter for the program." 
Marni adds that though Brody's competitive nature often spurs other players to try harder alongside him, he always makes sure to keep his fellow players encouraged and check in on them if they seem upset.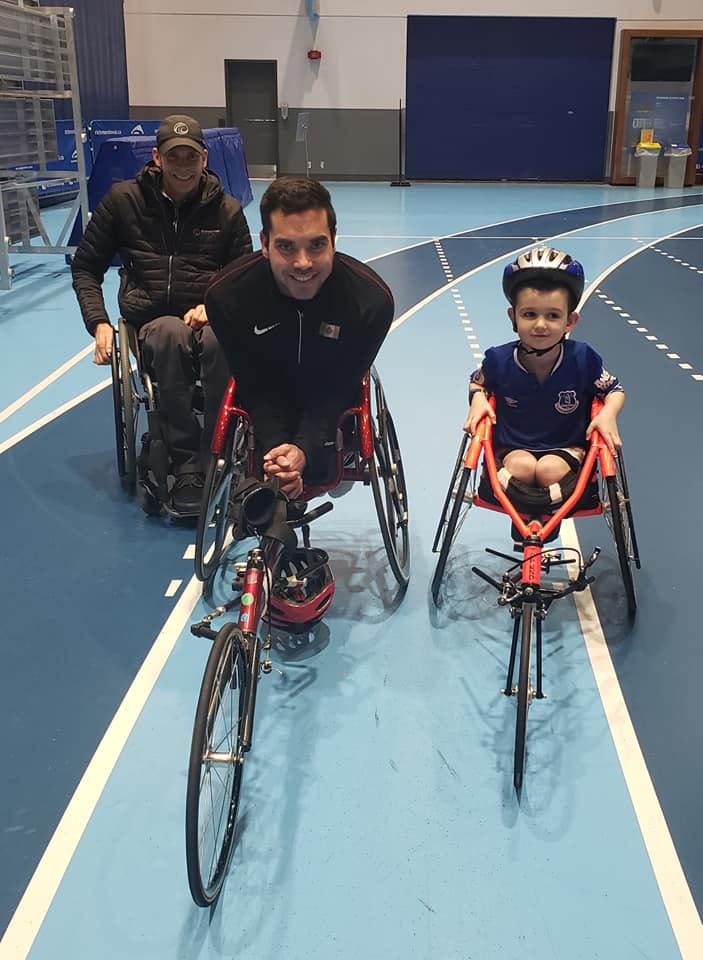 Brody shares his love of parasport at every opportunity, distributing X-Trails colouring books (which feature wheelchair sports from A-Z) to his classmates at Kanata Creek Elementary in Maple Ridge, B.C., and bringing Hot Wheels and his RideOn Wheelie Chair to share with friends. He has stepped into a leadership role at school, showing not only his kindergarten class but other children at his school how to use wheelchairs. He also organized a visit from the BC Wheelchair Basketball Association (BCWBA), which brought its fleet of sport wheelchairs for his schoolmates so they could experience the excitement of playing in a sport chair. 
"Brody is a compassionate child who continuously aims to make our classroom more accessible and inclusive for students with disabilities," says Brody's kindergarten teacher and fellow nominator, Linda Hoogstins.
"He's a kind boy, with a big heart for others and a love of parasport." 
To create a more inclusive and accessible world outside of para sport, Brody helps his brother Ryder raise funds to provide clothing and rain gear for Maple Ridge's citizens experiencing homelessness, and is working on a new venture called "Brody's Bikes," to raise funds for hand cycles for his friends from Let's Play.  
"All my friends should be able to play," Brody says, "so I like to help people get the right stuff (equipment) or ask Let's Play to help. I help teach wheelchair basketball because I'm really fast and I can show my friends how to go fast and spin. Everyone should have fun, not just you."