Thanks to the unwavering support from our partners, donors, supporters, volunteers, and staff, we continued to make progress to build an inclusive and accessible Canada where everyone can go everywhere. We are grateful for your dedication to achieving our shared vision of an inclusive world, where our citizens are equally valued and included in the places where we live, work, learn, and play. 
Here are some highlights of what we accomplished together in 2022/23. Looking for more? Download the complete report.
"Early on in my Man In Motion World Tour, I learned that to accelerate change, we need to bring people together. Big dreams can only come true when we have Many In Motion."
Hero
The Critical Need for Accessibility
Currently one in five Canadians have a disability, and that number is growing exponentially as our population ages. We're at a critical point where we need to work together to ensure that people of all ages and abilities can participate in the places where we live, work, learn, and play. 
Strategy in Motion 
Thanks to your generosity, this past year we invested: 
$3.8M to remove barriers in the built environment – one of the most fundamental barriers that people living with disabilities continue to face every single day.  
$2.3M to fund research to improve the health outcomes of people living with a spinal cord injury.
$1.8M to remove attitudinal barriers by raising awareness about the critical importance of improved accessibility and inclusion.
$0.9M to educate youth and children on how to become accessibility leaders in their classrooms, schools and communities. 

Building Together to Create Meaningfully Accessible Environments 
Removing barriers in the built environment supports opportunities for equitable participation, which contributes to improved social, educational, and economic outcomes for people with disabilities.  
Since 2017, The Rick Hansen Foundation Accessibility CertificationTM (RHFAC) program has developed and maintained Canada's only rating survey based on Universal Design principles and informed by the holistic user experiences of people with varying disabilities.  The RHFAC program also offers education, training, and continuing professional development and networking opportunities to promote informed design, policy, and practice change and communities of practice. 
Hero
RHFAC Program Milestones
Despite the lingering uncertainty due to the prolonged repercussions of the pandemic and economic instability, the invaluable support of our donors and supporters meant we could still work hard toward strengthening the value proposition of the RHFAC program. As a result, we achieved a number of major milestones:
Congratulations to This Year's Trailblazers  
This year was also a year of firsts, and we congratulate our partners who trailblazed accessibility in their respective sectors: 
The first hospital to achieve RHFAC Gold – Holland Bloorview Kids Rehabilitation Hospital in Toronto, ON, achieved a Gold rating in the summer of 2022.
The first hatchery to achieve RHFAC Gold – Mossom Creek Hatchery and Education Centre in Port Moody, B.C., became the first hatchery and first location in Port Moody to achieve an RHFAC Gold rating. 
The first tourist attraction in Atlantic Canada to achieve RHFAC Gold – Peggy's Cove Lighthouse was built in 1915 and is located about an hour outside of Halifax, Nova Scotia. 
Iconic Canadian landmark the CN Tower in Toronto, ON, achieved RHFAC Gold in the fall of 2022. 
The City of Vancouver, B.C., became the second municipality in Canada to formally embrace the RHFAC program this year by committing to RHFAC Gold for all newly built municipal facilities.  
"By making accessibility updates to the CN Tower, the dwell time in our building has increased. People are more willing to spend time in our retail store, more than doubling our annual sales. Not only is improved access the right thing to do, but it also makes good business sense."

Building a Network for Spinal Cord Injury Cure and Care
In 1995, Rick, together with the University of British Columbia, established what is now known as ICORD, or the International Collaboration on Repair Discoveries. With funding from RHF, ICORD researchers have made significant advances. This year, funding from RHF enabled ICORD researchers to establish new avenues of research, and also continued to support: 
The Yuel Family Physical Activity Research Centre (PARC), a vibrant community engagement initiative with more than 500 registered participants; 
A partnership with Spinal Cord Injury BC to support the recruitment of study participants, an initiative that helped ICORD researchers complete their studies by alleviating a bottleneck; 
A knowledge translation project, SCIRE, that provides comprehensive evidence-based information on a set of topics relevant to SCI rehabilitation and community reintegration to both clinicians and community members.  
Activating Change in SCI Care in B.C. 
We wrapped up Phase One of a community-led initiative with health authorities, practitioners, and researchers to develop a strategy to address gaps in the health care continuum for individuals living with a spinal cord injury. The recommendations were mapped into a 5+ Year Roadmap for Change. We look forward to continuing to facilitate the 100+ members to drive this important work forward.  proved social, educational, and economic outcomes. 
Building Awareness and Engagement
Attitudes account for some of the greatest barriers faced by people with disabilities daily, and these barriers are often present due to a lack of education and understanding. When we challenge our assumptions of what disability is, we set in motion the steps needed to create lasting change and a truly inclusive society for people of all ages and abilities contributing to improved social, educational, and economic outcomes. 
Building a World for #EveryoneEverywhere 
The #EveryoneEverywhere awareness campaign continued to run this past year allowing RHF to continue to communicate the importance of removing barriers. Thanks to in-kind media partners Corus, OUTFRONT Media, and The Globe and Mail we generated 1.6M impressions nationally last year. In addition, thanks to funding from the Government of British Columbia we generated an additional 1.5M impressions in B.C. 
Building Community Conversations 
Our donors have enabled us to host enlightening conversations that have the power to affect meaningful change in attitudes and environments. This past year we held two panels. The first panel titled "The Power of Inclusive Workplaces" and the second "The Power of Inclusive Allyship" brought together 549 and 478 attendees respectively. 87% and 88% respectively of those who completed the post panel surveys reported leaving the sessions with a tangible action on how to increase inclusion.  
Man In Motion World Tour 
May 2022 marked the 35th anniversary to welcome Rick Hansen home from his World Tour. To commemorate this anniversary, we held a celebratory luncheon with many original team members. We also conducted a nine year project to digitize the historical records documenting Rick's legacy, starting with his World Tour. These records will preserve important legacies of RHF since its inception nationally and internationally. 
Strength in Unity: Collaboration and Government Advocacy 
RHF continued to work with the Pan Canadian Disability Coalition to lobby government on disability supports. This year, our lobbying efforts focused on ensuring the passage of Bill C-22, the Canada Disability Benefit Act. According to the Angus Reid Institute, Canadians living with disabilities are four times more likely than those who are not to say that they're struggling to get by financially. The Act was passed unanimously in June 2023 and is now law.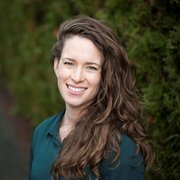 "I feel inspired to improve instead of ashamed of past inadequacies."

Educating and Mentoring the Next Generation 
Youth with disabilities experience lower rates of high school and post-secondary education, contributing to a higher risk for experiencing unemployment or underemployment. Since 2001, the RHF School Program has supported educators, children and youth with and without disabilities to become leaders through education, mentorship and awards. These interventions lead to more accessible, inclusive learning environments, which in turn contributes to improved social participation outcomes, contributing to improved educational and employment outcomes.  
Hero
Learning about Access and Inclusion
Thanks to your generous support, and the generous support of Scotiabank, The Gordon and Ruth Gooder Charitable Foundation, and The Skidmore Foundation, we achieved the following: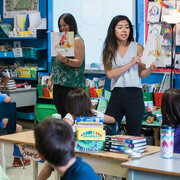 "Going into the presentation, my students felt like they already knew Laura thanks to the pre-presentation activities. It made such a difference in terms of their ability to connect and be engaged during the presentation. The Ambassador presentation was just so thoughtfully organized by the Foundation."
Image
Hero
Read the 2022/2023 RHF Annual Report
To learn more about the important work being done to remove physical and attitudinal barriers download the complete annual report.