Thank You to our Partners and Supporters
This past year was like no other in recent history. Globally we continue to look toward recovery after the immense challenges created by the COVID-19 pandemic that exposed large cracks of inequality across the world. It is clear that the effects of the pandemic disproportionately impacted people with disabilities.  
However, thanks to the support of our donors, partners, supporters and staff, we were able to continue to make progress in our mission to remove barriers and increase accessibility for people with disabilities. For this, we are sincerely grateful.  
Here are some highlights of what we accomplished together in 2020/21. Looking for more? Download the complete report.
"For every barrier that exists for people with disabilities, there is a solution. These solutions exist because of people like you who help create a society in which all people can participate."
Hero
Spotlight on Canadians with Disabilities
Currently one in five Canadians have a disability, and that number is growing exponentially as our population ages. We're at a critical point where we need to work together to ensure that people of all abilities can participate in the places where we live, work, learn, and play.

Our Strategy 
Thanks to your generosity, this past year we invested: 

Removing Physical Accessibility Barriers 
Legislation, standards and building codes on their own are not enough to ensure meaningfully accessible spaces. Now more than ever, we need to incorporate market-based tools that will encourage decision-makers to adopt an accessibility lens to all new infrastructure and continually apply innovation to enhance accessibility beyond code compliance. Rick Hansen Foundation Accessibility Certification™ (RHFAC) fills this crucial gap. 
This course has honestly changed my career. It is eye-opening to realize how much difficulty the 'typical' or 'conventional' can cause for all kinds of users and exciting to see that there are so many creative and innovative (easy!) ways to make this world easier and more enjoyable for everyone. All architects should take this course regardless of their occupancy specialization.
Hero
Spotlight On: RHFAC Program and Training Milestones 
COVID-19 impacted our ability to physically rate organizations and train professionals, and 'business-as-usual' was decidedly unusual. However, while the pandemic shifted how we meet our objectives, we saw progress in many areas.
Funding Spinal Cord Injury Research 
One of Rick's original dreams is to find a cure for paralysis caused by spinal cord injury (SCI). Through our partnership with the International Collaboration on Repair Discoveries (ICORD), Vancouver General Hospital (VGH) and the University of British Columbia (UBC) Hospital Foundation, we are making strides every day toward this goal.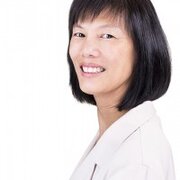 "The funding from RHF to the SCIRE Project has been critically important to providing a web-based resource for clinicians who work in the SCI field, and for people living with SCI and their families."
Hero
Spotlight on ICORD/UBC
This past year RHF granted $1,350,893 to ICORD/UBC to advance the following four key strategies in addition to supporting shared resources:

Raising Awareness and Changing Attitudes 
Attitudinal barriers are still some of the greatest that people with disabilities face. Creating awareness of the critical importance of accessibility is key to ensuring improved access and inclusion is top of mind and a cause that Canadians want to take action to change. 
#EveryoneEverywhere  
Our #EveryoneEverywhere public awareness campaign continued to reach millions of Canadians across the country over the past year with the powerful message of the critical importance of improved access and inclusion. With more than 1.4 billion total impressions, the campaign has helped create a cultural shift towards improved access and inclusion. 
Rick Hansen Outreach  
RHF Founder Rick Hansen spread the message of the critical importance of improved access and inclusion for people of all abilities to national audiences through media appearances, interviews, and opinion pieces. 
Government Advocacy  
This year the Foundation focused our government advocacy on informing policy decisions to ensure the significant spending on new infrastructure post pandemic is not invested in creating new barriers.  
Disability Community Collaboration  
As part of the Pan Canadian Disability Coalition, a national group of 170 disability collaborators, we worked on critical recommendations to the federal government to ensure a cross-disability lens in their response to COVID-19. 

Empowering Youth and Championing Change
Accessibility and inclusion are not currently required components of the curriculum for Kindergarten to Grade 12 students. And yet, youth are society's biggest opportunity to become accessibility champions, creating meaningful change for the next generation.  
The Rick Hansen Foundation School Program (RHFSP) offers interactive lessons and activities for students in Kindergarten to Grade 12 that focus on disability, accessibility and inclusion. With the COVID-19 pandemic changing the way education was delivered, we adapted to distribute more resources online.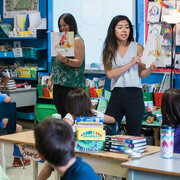 "The Little Big Lessons have been a phenomenal success with students. Whether it was posting the 'Difference Maker bingo challenge' for the younger students or engaging older learners in the 'first impressions and stereotypes lessons' there are resources and supports for all ages that are eye-opening, interesting, and which facilitate thoughtfulness and fabulous discussions."
Hero
Learning about Access and Inclusion, Online
Thanks to your generous support, and our Co-Presenting Partners Boston Pizza Foundation Future Prospects and Scotiabank, fantastic accomplishments were achieved this past year including:

Image
Hero
Read the 2020/2021 RHF Annual Report
To read more about the important work being done to remove barriers and raise awareness download the complete annual report.