Thank You to our Partners and Supporters
We are incredibly grateful to all of the funders, donors, supporters and partners committed to removing barriers for people with disabilities and creating a Canada where everyone can go everywhere. Here are some highlights of what we accomplished together in 2019/20.
Hero
Raising Awareness
#EveryoneEverywhere, a national campaign about the importance of accessibility, was launched in May 2019.
The words Everyone, Everywhere represent our vision of a Canada where everyone, regardless of physical ability, can access the places we live, work, learn, and play. With over 1.4 billion campaign impressions, research shows that Canadians are now more likely to:
"Having more campaigns like #EveryoneEverywhere is good because it raises awareness...people with disabilities, we have something to contribute, we just need places to adapt so we can contribute what we have to offer."

Hero
Removing Barriers
The Rick Hansen Foundation Accessibility CertificationTM program (RHFAC) continued to grow last year, with more RHFAC Professionals conducting ratings and the first online RHFAC Training course offered in partnership with PowerEd™ by Athabasca University.
Funding provided by the Government of Ontario will result in 250 free ratings in communities across the province. Since program launch, there have been: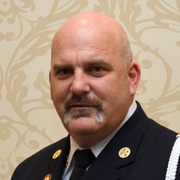 Once we started to expand our knowledge about how physical barriers affect people with disabilities, we started to recognize barriers everywhere. Our firefighters feel good about the changes we're making — they're making accessibility their priority, too."
Hero
Collaborating with Leaders in Accessibility
It's important to unite Canada's diverse disability community.
In 2019, RHF hosted the 5th annual Accessibility Leadership Forum and launched the Accessibility Professional Network to connect and bring resources to accessibility professionals across Canada. In October 2019 we hosted #APN2019, the first annual industry conference resulting in: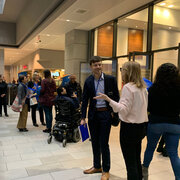 "The APN 2019 conference showcased so much great work being accomplished while at the same time highlighted opportunities that still need greater focus. A bright future can be realized with the positive energy and abilities, of those in attendance."

Hero
Inspiring Youth
The Rick Hansen Foundation School Program (RHFSP) empowers students of all ages to become accessibility and inclusion champions, and every year it impacts more students across Canada. In 2019/2020: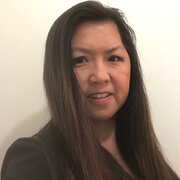 "The Abilities In Motion toolkit is very clearly laid out—I love the visuals. Us teachers love the activities and we love the fact that it reflects different disabilities. It's very holistic. It's a phenomenal resource."

Hero
Investing in SCI
Your support has ensured we continue to improve the quality of life for individuals with spinal cord injury (SCI) in partnership with the International Collaboration on Repair Discoveries (ICORD) and the Praxis Spinal Cord Institute. Over the years, Praxis Spinal Cord Institute has contributed to:
Image
Hero
Read the 2019/2020 RHF Annual Report